Dublin Theatre Festival - 60 Years young this year - launched its 2017 Programme on Tuesday, promising a plethora of new and revived works for the stage to be seen in the capital between September 28 and October 15.
The Dublin Theatre Festival (DTF for short) could never be accused of ageism. The veteran festival can boast this year an, ahem, seasoned actor such as Seán McGinley - forgive me, Sean - but it can also encompass in its broad church the thespian talents of eight-year-old Grace Cahill
She is one of the stars of Emma Martin's Girl Song which runs at the Samuel Beckett Theatre on October 4, 5 and 6.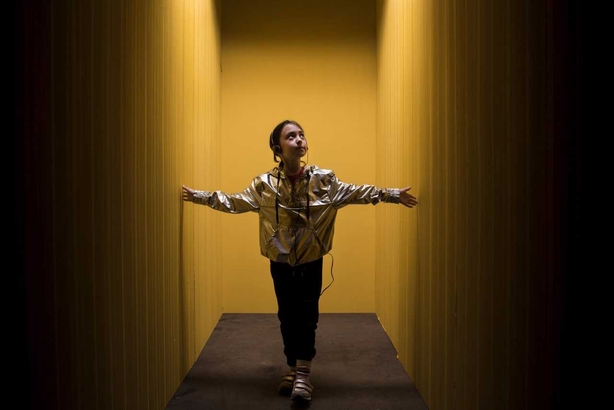 "It's about someone trapped in a room," says Grace, who hasn't actually started rehearsals just yet. She loves performing and singing and dancing though - and listening to pop music? "Not really." she replies. Now there is an individualistic soul indeed.
Hollywood looks attractive from the vantage point of the carpeted stairway of the Gaiety and Grace is quite certain what getting to Tinseltown involves: "Being in loads of films," she says with a far-seeing look in those eyes. Watch this space, we say.
Grace's favourite film is Terminator 2, an interesting, dare we say, dynamic choice. Good luck to Grace anyway in Tinseltown, but in the meantime she can be seen in the autumn in Girl Song, which is described as "an ode to the extraordinary details of an ordinary existence."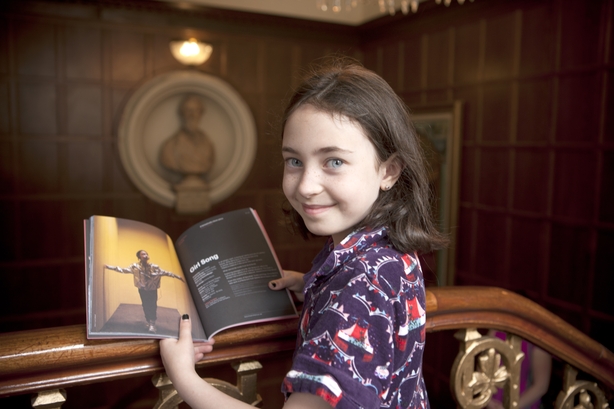 Grace's mother Michelle happens to be the producer of another show, Playboyz, a re-imagining of JM Synge's The Playboy of the Western World. It's been adapted and written and directed by Martin Sharry and he's from Inisheer, so there are parallels with Synge, who lived on nearby Inis Meáin.
So what does a producer do? "Steering the ship, minding everyone, and keeping an eye on the budget," Michele says. "We have an award-winning cast, Amy Conroy, Pat McGrath, Rebecca Guinan and Conor Madden." Playboyz can be seen at the New Theatre, Essex Street from September 27 to October 1.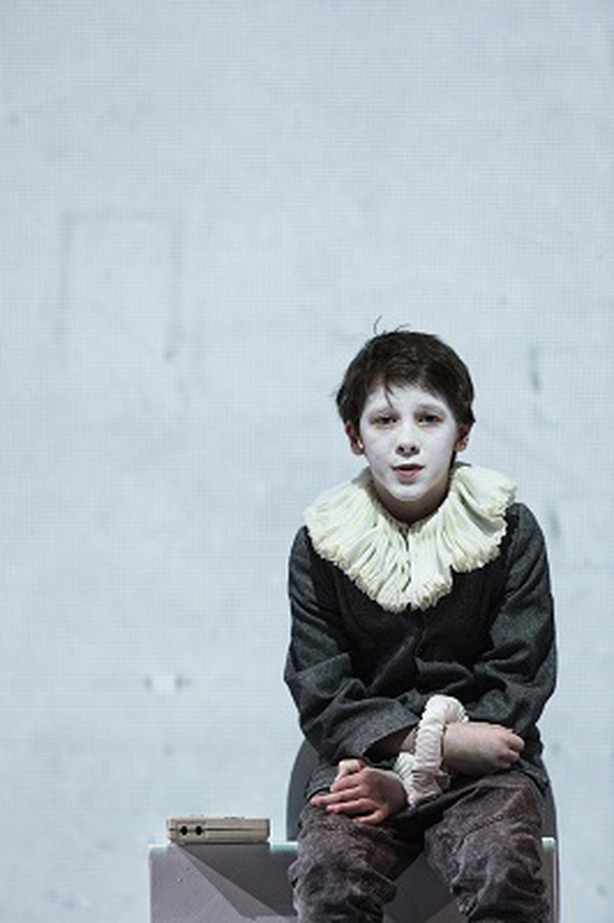 Meanwhile, Hamnet is a solo work for an eleven-year-old boy which recently enjoyed its spring premiere in Berlin. Written by Bush Moukarzel and Ben Kidd, it incorporates lines from Shakespear.
"Hamnet is Shakespeare's son, who died at 11," says Ollie West, who plays the titular role. "He is trapped in a room, he is dead, he doesn't know he's dead but he kind of figures it out as the play goes on."
Ollie has started rehearsals already and they are going "pretty good, yeah." He has no problem learning lines as both his parents, Michael West and Annie Ryan, used to be actors.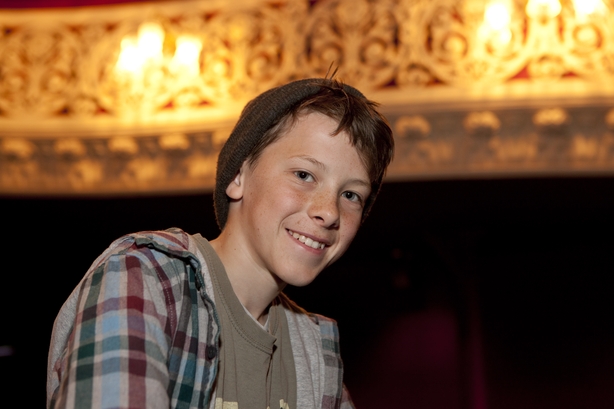 In the year 1596, Shakespeare was told that his only son Hamnet was seriously ill but by the time the Bard reached his home in Stratford, the young boy had died. Four years later, Shakespeare wrote the immortal Hamlet. Hamnet can be seen at the Peacock stage at the Abbey Theatre from September 29, 30 and October 4 to 7.
Elsewhere in this year's Dublin Theatre Festival, Sean McGinley plays Scober McAdam, the lead role in Eugene McCabe's well-seasoned vehicle King of the Castle, first staged in Dublin in 1964.
"Scober is a successful, hard-working farmer and he is married to a woman half his age," McGinley told RTÉ Entertainment. "The play is set on his farm around harvest-time, so there's a harvesting scene, a dinner table scene, there's stuff in the pub as well."
Given the couple's childlessness, Scober's sexual potency becomes the subject of intense curiosity and gives rise to ribald, barbed or veiled remarks from neighbouring men.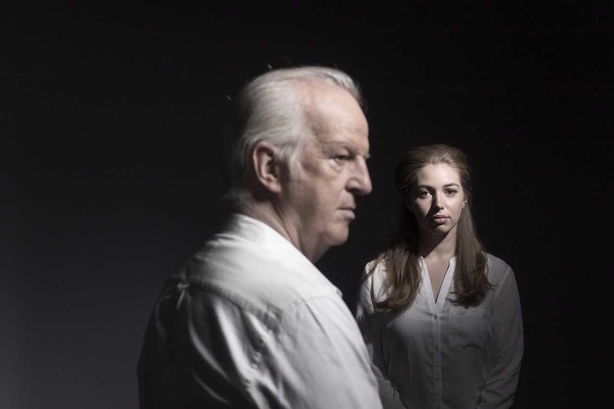 McGinley describes King of the Castle as "a stunning piece of writing." "Scober thinks he knows the value of what he has, but his younger wife also has wisdom too. She thinks some of the spiritual things in life are important too, he doesn't rate the spiritual side as much. I think it would be wrong to just dismiss him as materialistic though, I think he's much more interesting than that."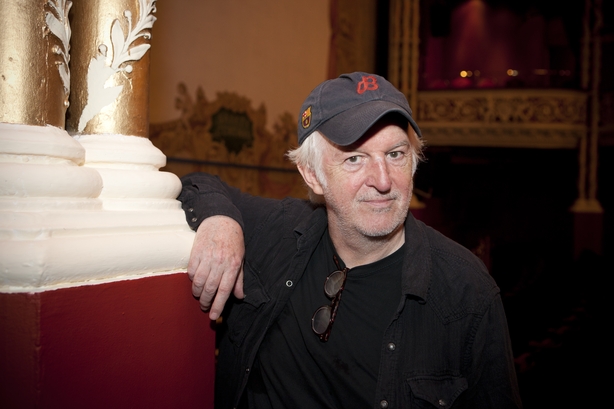 The legendary Niall Tóibín took the Scober role in a celebrated RTÉ production in the 1970s. "I have never seen it, or been in it before," says McGinley.
Are there things that Donegal-born McGinley has to do to inhabit a role? Does he just sit into it, or are there techniques? "Everything I do comes from the script, so I start from scratch. If the writing is good, it's there. Then it's collaboration with the other actors and the director in a rehearsal room for a month."
The Dublin Theatre Festival marks 60 years this year and McGinley has been in many of the hot ticket shows over the years, as often as not, in Druid productions at the Abbey Theatre.
He mentions two memorable Tom Murphy plays, Conversations on a Homecoming and A Whistle in the Dark, and cites his involvement in The Empress of India by Stuart Carolan, who wrote Love/Hate.
Has the Festival got another 60 years in it? "I'd say it has," McGinley says. Is it a healthy institution? "It comes and goes, that's a function of the people who run it and are part of it, but I don't think it will ever die, the spirit lives on."
Druid's production of King of the Castle can be seen at the Gaiety Theatre from October 11 to 13, with further performances (including two matinees) on October 14 and 15. Directed by Garry Hynes, the play, which is two and half hours long 30 minutes, including interval - also stars Seána Kerslake, Bosco Hogan, John Olohan, Marty Rea and Ryan Donaldson.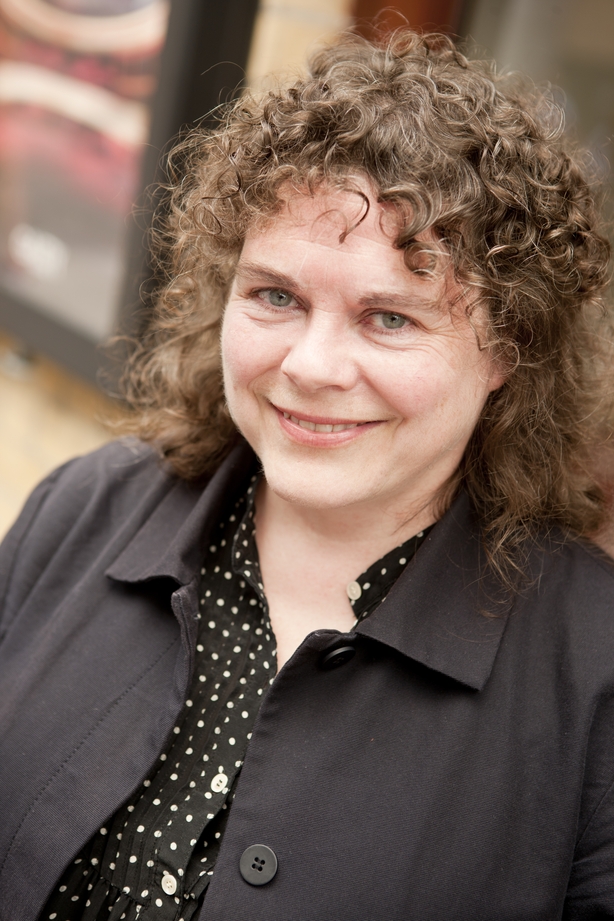 Melt is set in Antarctica and was written by Shane Mac an Bhaird and stars Owen Roe, Charlie Maher, Rebecca O'Mara and Roxanne Nic Liam in what is a tight ensemble piece from Rough Magic.
In the play, Boylan, a pioneering Irish ecologist, has "gone rogue". Then there is Cook, a young scientist who is torn between his professional ambitions and his grá for the inscrutable Dr Hansen, Boylan's ex-wife. Veba is a strange female whom Boylan retrieves from a sub-glacial lake.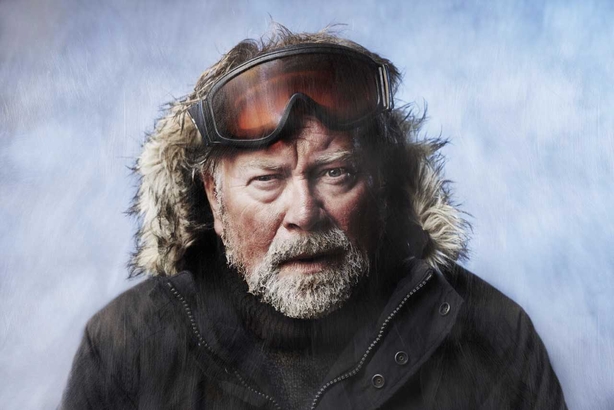 "It's a piece about the way we interact with the planet as well as science itself, " says Lynne Parker who directs Melt.
"These two scientists find this woman in the Antarctic but she is a strange entity. I don't want to say too much about her but there is a mysterious element to her and the other female character (Dr Hansen) who is a very powerful scientist trying to find out what they are all up to."
The world premiere of Melt can be seen at Smock Alley Theatre on Sept 28, 29 and 30, with performances also on Oct 1, 3, 6, 7 and 8.
See dublintheatrefestival.com for all details.
Paddy Kehoe