The Leftovers continues to dazzle and baffle, while a new documentary series looks at the USA's still untamed Wild West
Pick of the day
The Leftovers, 10.10pm, Sky Atlantic
The third and final season is shaping up to be the best in this outstanding drama about loss, as the world tries to come to terms with the Departure, the inexplicable disappearance of 2% of the Earth's population.
In this fifth episode, Christopher Ecclestone's Matt Jamison is convinced that it's destiny for Kevin (Justin Theroux) to be in Miracle for the coming seventh anniversary of the Departure, so he impulsively heads to Australia in an effort to bring Kevin home.
It can only get absolutely mental.
New tonight
Wild West, 9.40pm, RTÉ2
So many people love nature programmes, which is just as well because they keep popping up all over the TV schedule.
This one looks at the still largely untamed areas of the USA. The opening episode, Desert Heartlands, travels from the cold deserts of Nevada to the giant cactus-studded lands of Arizona and the scorching Mojave Desert in California.
Viewers can learn how some of America's most iconic animals like mustangs and coyotes have learned to survive in these conditions, and despite the predatory presence of man.
Also starting today:
Excluded at Seven, 9.00pm, Channel 4; Craft it Yourself, 8.00pm, Channel 4; New and Promising, 11.05pm, Channel 4; Tattoo Fixers on Holiday, 9.00pm, E4
New to download
Joe Mande's Award-Winning Comedy Special, Netflix
Almost completely unknown on this side of the Atlantic (well, at least on my part of this side of the Atlantic), Mande has performed stand-up on shows such as The Meltdown, Conan, and Late Night with Seth Meyers.
He also had his own Comedy Central Half Hour special in 2012, and now he joins Netflix's ever-expanding series of comedy specials, and you can start judging him from this clip:
Ending tonight
Addicted Parents: Last Chance to Keep My Children, 9.00pm, BBC TWO
This second and final film in this series tells the story of one young couple facing an uphill battle to overcome their addiction to heroin so they can leave rehab with their two year-old son.
Micky and Faye have been together for years but all that time they've been addicted to heroin. Now though, they have a son, and they have to get clean or lose him for good.
The choice is clear: drugs or their child. As viewers follow them through detox and recovery at this unique place, they discover what it takes for them to change.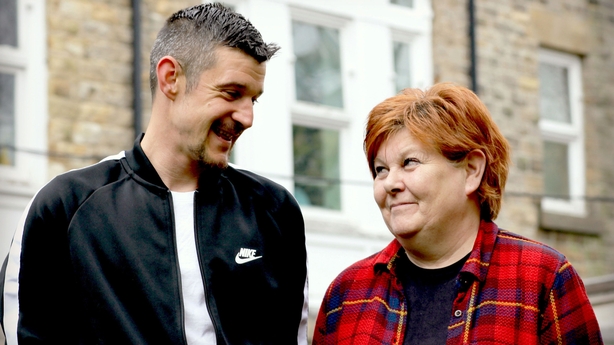 Don't Miss
An Actor Named Desire, 11.20pm, TG4
It's red button time as this gets broadcast at a pretty late time for a Tuesday night. Just save it for another time. Brando's always worth a look. And if you're unfamiliar, even better.
Produced ten years after his death in 2004, this is a warts 'n' all documentary about one of Hollywood's most iconic actors. As a 19-year-old, young Marlon Brando had dreams to become the greatest actor in the world.
Eleven years later, after appearing in films such as A Streetcar Named Desire, The Wild One, and On the Waterfront, he was up there. He was an acting icon. But it didn't last. Last Tango in Paris, anyone? Superman?