Katie Price divided viewers after performing her new single on Saturday Night with Miriam - and of course Twitter users took to the social media site in their droves to have their say.
During her candid interview, the businesswoman, reality TV star, and mum of five said she doesn't really care what people think of her dance track.
"As a little girl my dream was to be a pop star or a model and in my eyes I've done it all," she told Miriam. "I don't know why but whenever I release music people take the Mickey out of it all the time but it doesn't stop me."
"I want to do it. I love it so why not? I'm not doing it to be a massive pop star" and added, "I believe in life if you want to do something you do it because you're not here for long," she added.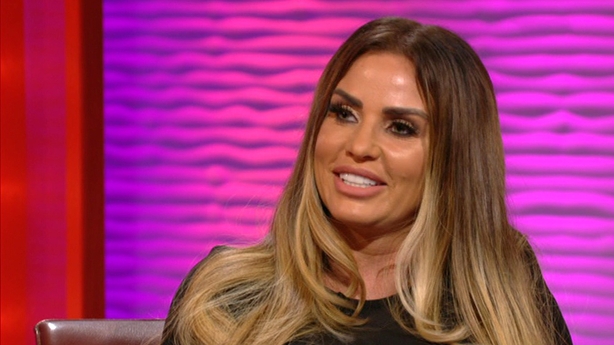 While the 39-year-old was widely praised for her honestly throughout the interview, in which she spoke about Loose Women, her son Harvey, and her turbulent relationship with her husband Kieran Hayler, it was her performance that really got viewers talking.
I have to say, I like @KatiePrice after watching her with @MiriamOCal. She's very honest and likeable. #Miriam

— Lucy Kennedy (@KennedyLucy) July 22, 2017
@KatiePrice loved your Song u look Gorgeous on #SaturdayNightwithMiriam on @rte @MiriamOCal lov #Music ????

— Dorothea Byrne (@dorbyrne) July 22, 2017
Both feet tapping away to #katieprice #miriam

— kath (@FitzpatrickKath) July 22, 2017
Katie Price singing "live" on #SaturdayNightWithMiriam nearly blew all the fuses out of the autotune.

— Paul Cunningham (@DuncasPaul) July 22, 2017
Katie Price is singing her new song on the Miriam O'Callaghan show. This is pretty horrific stuff.

— Owen Callan (@OwenCallan) July 22, 2017
The Huskies running out of RTÉ when Katie Price starts singing #Miriam pic.twitter.com/6cLTC1GNDl

— Graham Patchell (@GrahamPatchell) July 22, 2017
You can watch Katie's full interview and performance here