The Script have revealed that they thoroughly enjoyed the routine and normality that came with their three year hiatus including doing laundry and shopping for fresh fish fillets!
Speaking to RTÉ Entertainment, the Dublin trio made up of Danny O'Donoghue, Mark Sheehan and Glen Power admitted they relished the little things during their time off.
"If anybody heard me saying this they'd probably slap me on the head! But honestly it was just the normality of going to the same place, working out, finish working out, and going down to Tesco and looking through the fish fillets to see if I'm getting the one that's out tomorrow or one in a week's time," O'Donoghue said.
"I just really relished in those moments because we didn't get any of those in the past ten years." 
Domestic God Glen said he missed doing his own laundry: "I mean I hate it now but it was great at the start. I used to go into Tesco and see a mate of mine who has been working there 25 years. He's retired now but part of my routine was going in and chatting to him about the kids and what's going on in his life with his family." 
Mark admitted being able to separate the days of the week and having a routine was one of the highlights of the break for him.
"The routine of being on the road is changing country and venue every day. Actually, the only thing that is the same sometimes is the songs or the performances and set-lists. So just being able to have a routine back home for all of us for a while was a joy," he said.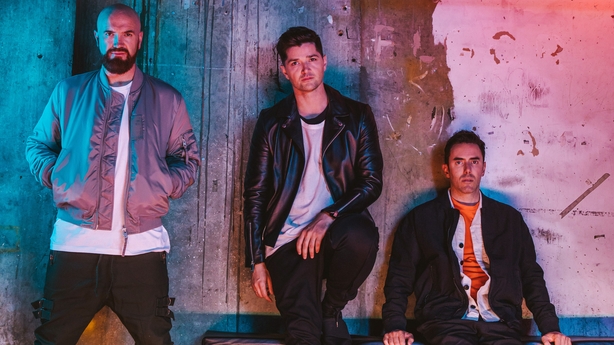 It wasn't all fun and games for the boys over their break as they went back to the studio to record their fifth album, Freedom Child.
"If the last few albums were introverted; I think this is an extroverted album. The name of the album is Freedom Child. It's just about having freedom of expression and being able to express whatever it is you do, in whatever way you want to," O'Donoghue said.
"We live in a world where a lot of different cultures are trying to impose things on this and that. I just think that it's really important right now for artists and musicians to give out that message of freedom," he added.
We need your consent to load this YouTube contentWe use YouTube to manage extra content that can set cookies on your device and collect data about your activity. Please review their details and accept them to load the content.Manage Preferences
Speaking about the first single from their new album, Danny said the sound has been freshened up and reckons the track is destined to be played at festivals.
"The first single is called Rain. Trust an Irish band to make it rain in summer," he laughed. "We kind of freshened up the sound a little bit.
"It's hard for a band to get played on radio. We've just spent the last little while tinkering the sound in the studio to try and make things fresh for 2017.
"It's just a 'to be continued' of where we were. The sound is updated and we hope fans check it out at live shows and festivals."
The Script's new album, Freedom Child, is out on September 1. They have also announced they will play The National Stadium, Dublin on August 21 and the Millennium Forum, Derry on August 22.
Tickets on sale 9.30am on Friday July 28 via Ticketmaster.  Fan pre-sale begins at 9.30am on Wednesday July 26.