Game of Thrones creators David Benioff and D.B. Weiss' newly greenlit HBO series about an alternative history were slavery was never abolished in America has received much criticism online.
HBO granted a series order to the project, entitled Confederate, a new drama from the duo behind the hit fantasy drama Game of Thrones, which is currently airing its penultimate season.
Confederate will chronicle the events leading to the Third American Civil War and will take place in an alternative historical timeline where the southern states seceded from the Union, leading to slavery evolving into a modern institution.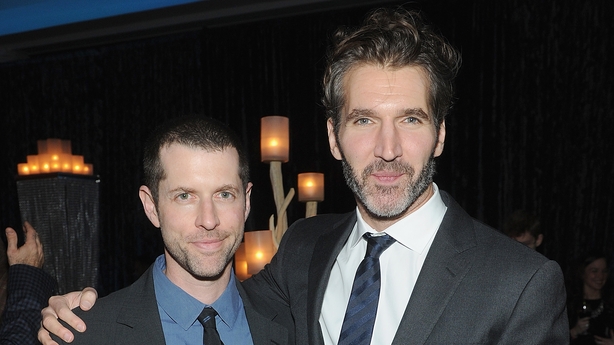 Weiss and Benioff will act as showrunners, executive producers and writers on the project, with production to begin after Game of Thrones concludes.
"We have discussed Confederate for years, originally as a concept for a feature film," Weiss and Benioff said in a joint statement.
"But our experience on Thrones has convinced us that no one provides a bigger, better storytelling canvas than HBO. There won't be dragons or White Walkers in this series, but we are creating a world."
Many Twitter users have voiced their concern about the premise of the show with some users labelling it as a "horrible idea", "just wrong" and "harmful".
Confidential to HBO: Nobody on here thinks #Confederate is a good idea.

— David M. Perry (@Lollardfish) July 19, 2017
Ummm... Why is @HBO greenlighting a show about if slavery never ended!? This is a horrible idea. Please don't do this. #confederate

— Laura (@lsirikul) July 19, 2017
#Confederate is akin to making a movie about never defeating nazi germany and allowing the holocaust to continue

— unpforgettable pfire (@firefire100) July 19, 2017
instead of a show about slaves what about a show where michelle obama tells us everything is going to be ok for an hour every sunday

— Ziwe (@ziwe) July 19, 2017
"Ok so, think Kendall Jenner's Pepsi ad...but as a series" -early draft of the #Confederate pitch to HBO

— Bianca (@bwonka23) July 20, 2017
Other users have come out in support of the idea with some likening it to the Amazon series Man in the High Castle, which takes place in an alternative history where World War II had a different outcome.
Boy, a lot of people sure have opinions about the #GoT creators' upcoming #Confederate show without even having seen a frame of footage...

— Matt Baldwin ?? (@thisbrokenwheel) July 20, 2017
People were okay w/ Amazon making Man in the High Castle but are losing their minds over #Confederate.
Same dystopian concept.

— @KingInTheRight (@KingInTheRight) July 20, 2017
#ManintheHighCastle exists already Tells an anti-fascist story. An anti-slavery/racism story in #Confederate seems similarly relevant today.

— W. Drew Curtis (@wdrewcurtis) July 20, 2017
I don't get the hate for #Confederate. It sounds like Man in the High Castle. That show wasn't Pro Nazi, and Confederate isn't Pro slavery.

— Luke Chatman?? (@TheDonutwizard) July 20, 2017
HBO never does us wrong. Sounds like a very creative show. #Confederate

— Kyle Wild (@kylebobwild) July 20, 2017