It is reported that Depeche Mode frontman Dave Gahan has been discharged from hospital in Minsk in Belarus after he was kept in overnight with stomach problems, leading to the cancellation of the band's gig in the city on Monday night.
A local newspaper in Minsk reported: "Today in the morning the doctors examined the frontman and decided on his discharge. Musician status is good. Dave Gahan was in good mood, talked with doctors."
On Monday night a statement on Depeche Mode's official website said: "We regretfully announce that due to band member illness, Depeche Mode will be unable to perform tonight's show at Minsk Arena in Minsk, Belarus.
"We are currently looking at all options to reschedule this show for later in the tour. We expect to be able to give an update on this within the next week.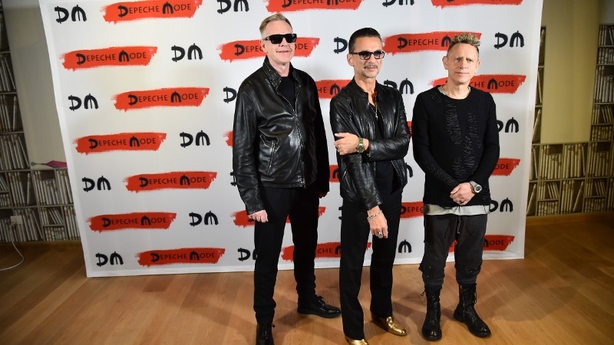 "We ask all fans holding tickets for tonight's show to stand by for further information regarding the rescheduling of the show and/or refunds.
"Our apologies to all fans in Minsk and we thank you for your understanding and patience."
Depeche Mode released their latest album Spirit last March and play Dublin's 3Arena this November.
We regretfully announce that due to band member illness, DM will be unable to perform tonight's show in Minsk. https://t.co/YAF9hUO8Wg

— Depeche Mode (@depechemode) July 17, 2017