It's all going down to Soapland this week! Fair City's Trigger teams up with Cathal to get revenge on Robbie and Carol, while new information might help Pierce's argument in court in Emmerdale. Read all about it below:
Fair City
It's a week of high drama in Carrigstown as the terminally ill Trigger teams up with Cathal to get revenge on Robbie and Carol. Carol tells Robbie to stay away from her father, but there's another twist when Trigger later collapses...
Pete can't persuade Eamon to accept his help and things go from bad worse as he continues to try to repair the situation.
Find out more here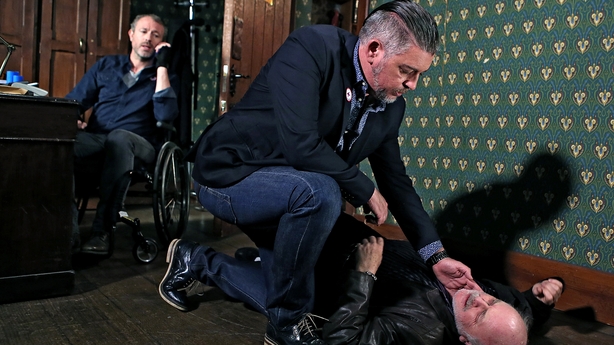 Emmerdale
A police officer arrives with some photos of Rhona and Paddy embracing and points out that it could back up Pierce's argument in court. As a result, Rhona is left fearing the worst over the upcoming trial.
Elsewhere, Cougar Jools has booked The Woolpack for a party. Ross makes Debbie jealous by flirting with Jools, while Sarah overhears Faith talking about the potential for profit in selling alcohol to teenagers. She decides to go for it by selling shots in the toilets.
Find out more here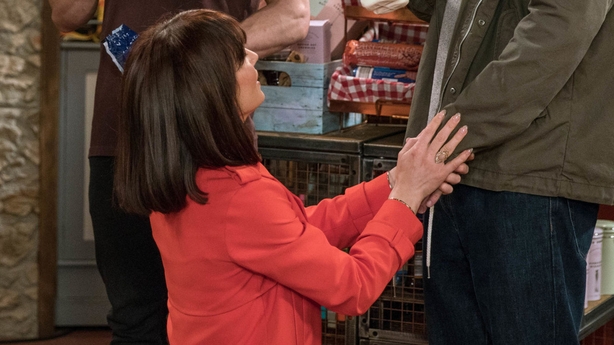 Home and Away
This week in Summer Bay, relationships fall apart, harsh memories come to the fore and trust is lost.
After confronting the issues in their relationship, Tori becomes overly supportive of Nate's job offer, telling him to take the position, suggesting a long-distance relationship and offering to look for jobs to move closer to him.
Unable to take it anymore, Nate abruptly ends things and while Tori agrees it's for the best, it doesn't stay amicable for long between them.
Find out more here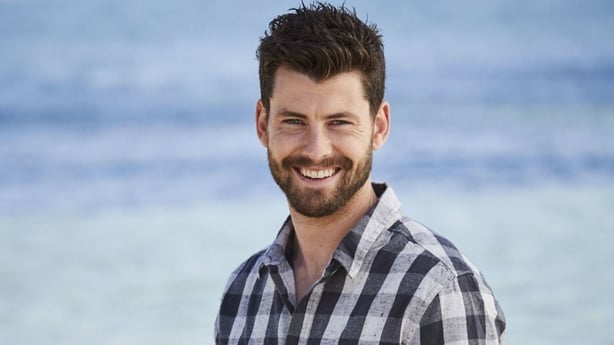 Coronation Street
Eva realises that Adam must know about Aidan's affair but is desperate to keep him quiet, so she pretends to faint. While Aidan fetches her some water, Eva orders Adam to meet her in the ginnel. Adam heads out intrigued.
In the ginnel, Adam shows Eva the photo of Aidan snogging Maria. Eva asks Adam to stop blackmailing Aidan, as she wants to forget about his affair for the sake of their baby. Adam reluctantly agrees.
Elsewhere, Phelan offers Seb his job back at the builder's yard.
Find out more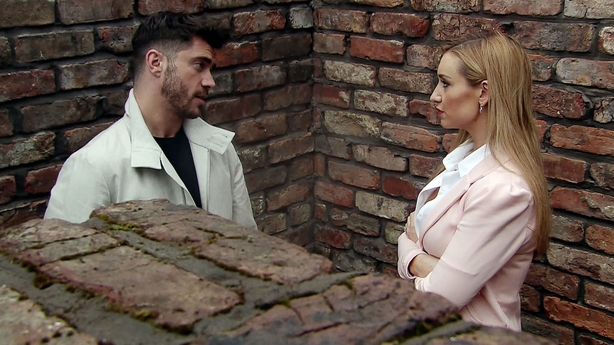 Neighbours
Piper, Gary and Sonya confront Terese as they think she is drinking again, which leads her to confide in them that she is undergoing chemo.
Turning to Paul and revealing her biggest fear – that she won't survive – Terese worries that she is falling in love with him again. To counter her concerns about her feelings for Paul, she suggests to Gary that they move their wedding date closer.
Find out more here.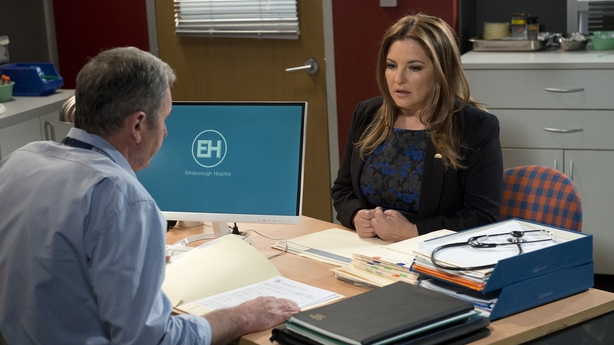 EastEnders
With Steven in a panic, Abi learns that he has lied to Lauren and tells him he should tell the truth. Later, Steven sees a light at the end of the tunnel regarding Lauren, while Max's suspicions grow about what's going on.
Carmel, meanwhile, wants to know what Max is up to when she invites him over to dinner. Will he tell the truth?
Find out more here