Wicklow man Chris Quinn has become the latest internet sensation - and Ireland's unofficial Wimbledon Champion - after stealing the show with his surprise on-court guest appearance on Friday.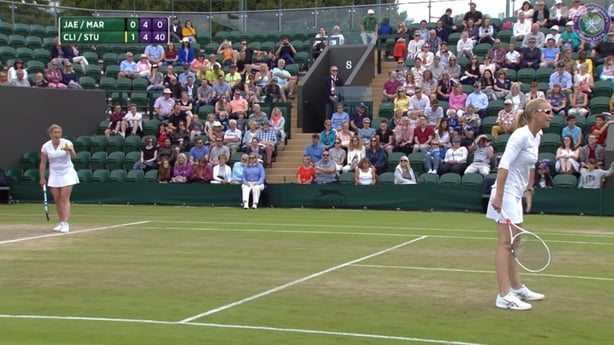 Four-time Grand Slam winner Kim Clijsters and former doubles champ Rennae Stubbs were playing 1994 Wimbledon winner Conchita Martínez and former World No 2 Andrea Jaeger in the Ladies' Invitation Doubles when Greystones man Quinn wrote his own place in SW19 history.
Clijsters asked Stubbs how she should serve, with Quinn then shouting from the crowd: "Body serve."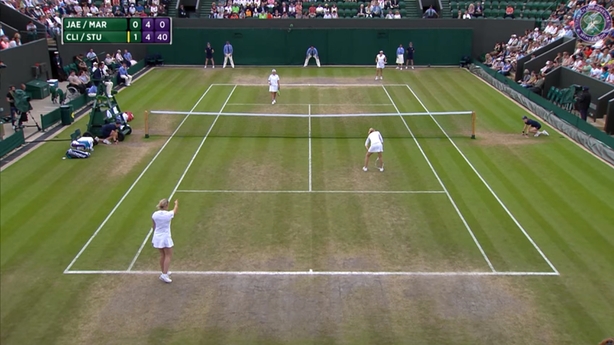 "You said 'body'?!" asked an incredulous Clijsters. "Why don't you go there?!" she exclaimed as she pointed towards where Martínez was standing.
The game Martínez then went to the crowd to hand Quinn her racket.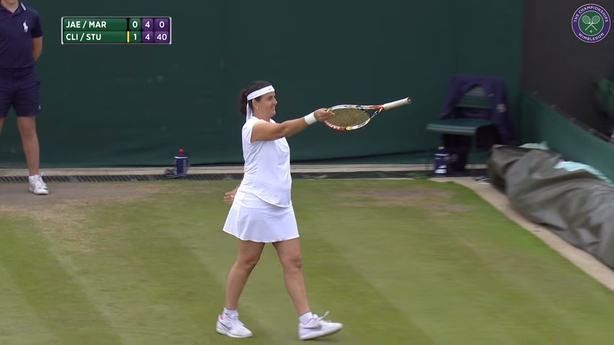 Quinn took up the challenge and made his way to the court as the crowd cheered.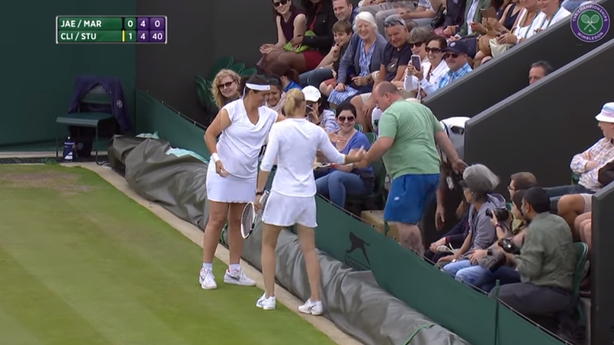 The fun was only beginning.
Realising that Quinn - wearing blue shorts and a Green Lantern t-shirt - was not correctly attired, Clijsters ran to her bag to find him a new outfit.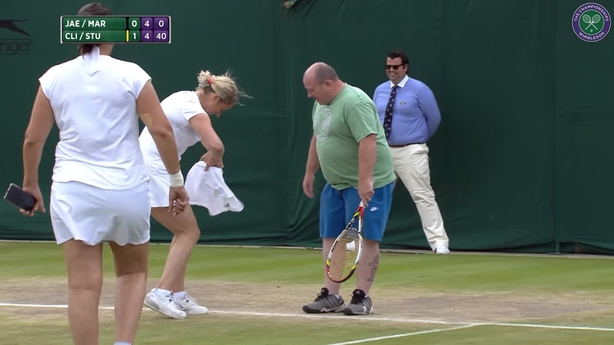 "This isn't going to work. Kim, this isn't going to work!" said BBC commentator Tim Henman. "They're not going to get over the knees!"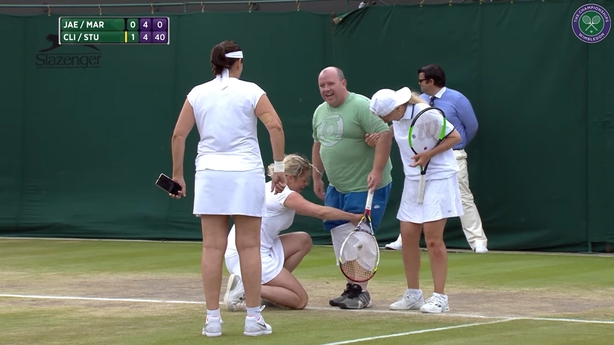 But Quinn defied the odds to put on Clijsters' outfit as she collapsed on the ground with laughter.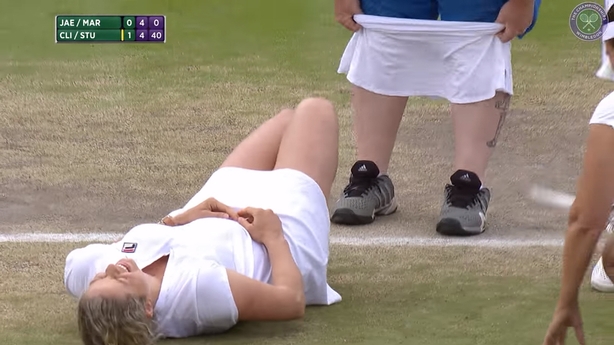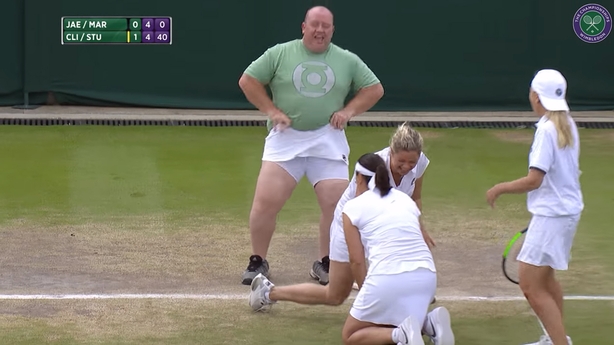 "Oh my goodness... I really hope we don't have a camera shot from behind," said Henman.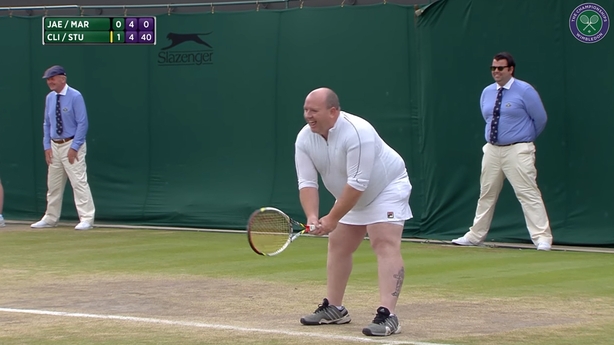 Appropriately dressed and taking over from Martínez, Quinn awaited Clijsters' serve.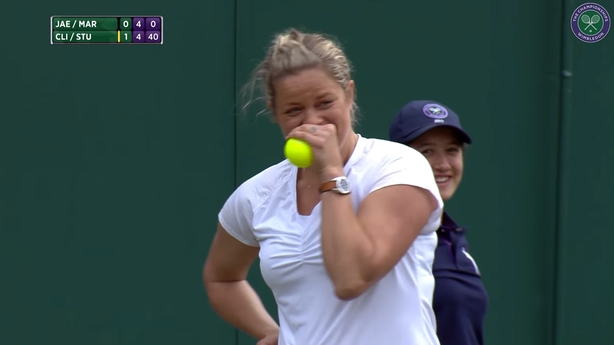 Clijsters regained her composure somewhat and served - with Quinn managing to return!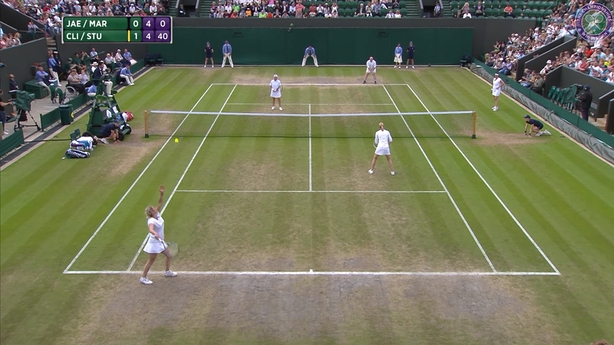 With the game over, he cheekily asked for one more serve from Clijsters - and then another!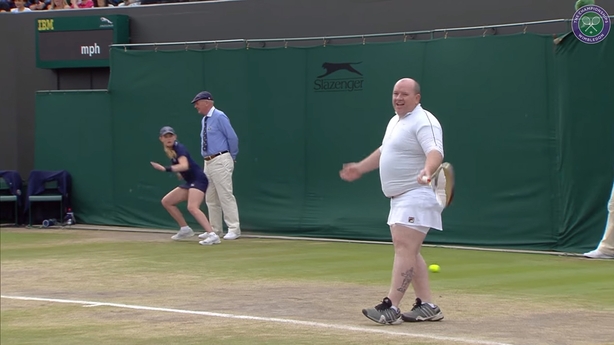 Should Clijsters or, indeed, any of her fellow players need a new Mixed Doubles partner, they know just who to call...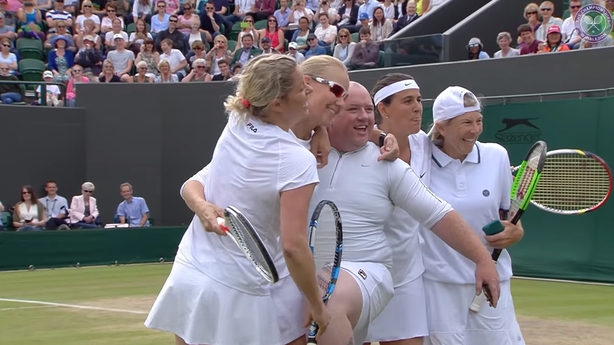 Wicklownews.net reported that Quinn was allowed to keep the skirt as a souvenir.
Well its not everyday I get to share Wimbledon headlines with roger federer. I'll take it!!

— chris (@chrisquinnirl) July 15, 2017