The US edition of fashion magazine Vogue has apologised for saying singer Zayn Malik and his model girlfriend Gigi Hadid were "embracing gender fluidity" after revealing that they wear each other's clothes.
The magazine admitted it "missed the mark" and added it hopes to continue the conversation "with greater sensitivity".
In an interview with the magazine, the former One Direction star and Hadid talked about borrowing from each other's wardrobes.
But readers were quick to point out on Twitter that what you wear does not make you "gender fluid".
LGBTQ rights activist Jacob Tobia slammed the cover in an article for Cosmopolitan, titled: "I'm Gender-Fluid. Vogue, Got A Minute To Talk About This New Cover?"
He wrote: "Rather than just position Zayn and Gigi as #RelationshipGoals, Vogue is labelling them as #GenderfluidGoals, and that's a problem - one that's already seen a major backlash on social media."
He added: "While they may be 'part of a new generation embracing gender fluidity', they certainly aren't at the forefront of that change; rather, they are the beneficiaries of activism that transgender and gender-nonconforming people have been leading for generations - plural.
"And in the context of this shoot, they're appropriating those efforts."
In a conversation published in the magazine, Malik asked Hadid: "What was that t-shirt I borrowed the other day?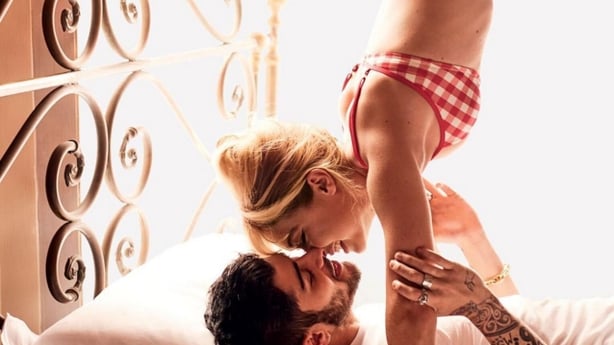 "I like that shirt. And if it's tight on me, so what? It doesn't matter if it was made for a girl."
Hadid added: "It's not about gender. It's about, like, shapes. And what feels good on you that day. And anyway, it's fun to experiment . . ."
She added: "If Zayn's wearing a tight shirt and tight jeans and a big, drapey coat, I mean - I'd wear that, too. It's just about 'do the clothes feel right on you'?"
Malik told the magazine: "It can seem like everyone's doing the same thing. Gender, whatever - you want to make your own statement. You know? You want to feel distinct."
A Vogue spokesperson told US website BuzzFeed: "The story was intended to highlight the impact the gender-fluid, non-binary communities have had on fashion and culture.
"We are very sorry the story did not correctly reflect that spirit - we missed the mark.
"We do look forward to continuing the conversation with greater sensitivity."