Game of Thrones star Emilia Clarke says she faced criticism from women over her nude scenes in the popular HBO show.
The 30 year old British star, who has played Daenerys Targaryen since the series began in 2011, believes the reaction some women had to her baring it all for a role is "so anti-feminist".
"I get a lot of crap for having done nudes scenes and sex scenes. That, in itself, is so anti-feminist," she told ELLE magazine.
"Women hating on other women is just the problem. That's upsetting."
Referring to her up-close-and-personal encounter with Daario Naharis (played by Michael Huisman) in season four, Clarke said: "It's brilliant. I actually went up to [showrunners David Benioff and Dan Weiss] and thanked them. I was like, 'That's a scene I've been waiting for!' Because I get a lot of c**p for having done nude scenes and sex scenes."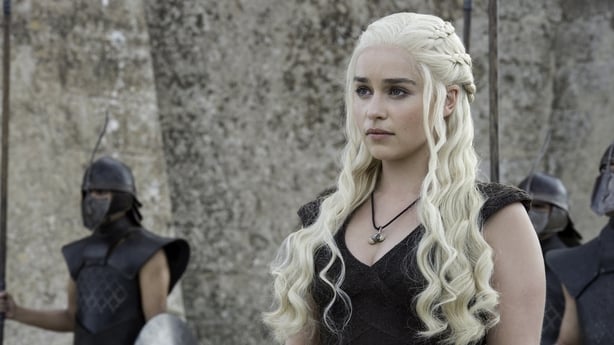 Clarke also spoke about looking forward to the final season of Game of Thrones, which is due to air either in 2018 or 2019, admitting she's already feeling nervous about her scenes.
"Oh God, I get sleepless nights over it. 'Oh, you're gonna mess it up. It's the last season, and it's going to go wrong'."
"My mates are like, 'It's you - you [and Daenerys] are one and the same now. You need to trust your instincts!' And I'm like, ' No, I've got to do more research!' The higher everyone places the mantle, the bigger the fall. That sounds really awful, but it's true! I don't want to disappoint anyone."
Game of Thrones returns to HBO this Sunday (July 16).