Two statues to honour the late Dubliners singer Luke Kelly are being planned for his hometown of Dublin according to reports.
Dublin city councillors first backed plans for a statue of Kelly, who died of cancer in 1984 at the age of 43, nearly four years ago and also named a park after the singer at Dublin's docklands.
The news of two new statues comes after years of campaigning by Luke Kelly's family, who were said to have been left bitterly disappointed after previous plans to erect a statue were shelved.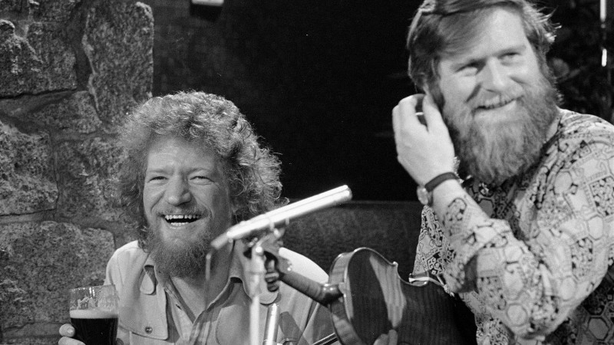 According to news website InTallaght, Dublin City Council broke its own rules to allow two memorials after the family said they were unhappy with a modern artwork commissioned by the local authority for Luke Kelly Park at the docklands.
City Arts Officer Ray Yeates says that a second more traditional statue will also be erected elsewhere in the city.
"The Kelly family would like to have it close to Stephen's Green. That's a very crowded area, probably very difficult to achieve. The commissioner of the second statue would like to have it on South King Street. Again . . . not sure if it's feasible."
The South Kings Street choice would locate a new Kelly statue very close to the Phil Lynott statue on Harry Street.
We need your consent to load this YouTube contentWe use YouTube to manage extra content that can set cookies on your device and collect data about your activity. Please review their details and accept them to load the content.Manage Preferences
Members of the Dublin city council's Arts committee have also suggested that the second statue be erected on Raglan Road in Ballsbridge, after Kelly's arguably definite version of the Patrick's Kavanagh song Raglan Road.
Kelly was born in Lattimore Cottages near Sheriff Street in 1940 and attended the Laurence O'Toole School in the North Strand. 
After their flat was destroyed in a fire, the Kelly were moved by Dublin Corporation to Larkhill near Whitehall in 1953.
Independent councillor Christy Burke first called for a statue of Luke Kelly in 2003 and according to some reports at the time, contacted Bono and other singers in a bid to raise funds.
Speaking to The Herald in 2013, Burke said, "This has been going on for far too long. The family have been let down before, as have all supporters of Luke who was such a tremendous servant to this city.
"I'm very hopeful now that the city will deliver on this promise that they made so many years ago to the Kelly family."