Ellise Chappell, who plays Poldark newcomer Morwenna Chynoweth, has described the show's star Aidan Turner as "a very, very good-looking man".
In a Daily Mail TV Week interview, the 24-year-old was upfront about the charms of the Dublin actor. "I can recognise that he's a very, very good-looking man," said the actress who plays Elizabeth's cousin.
She added: "He's lovely as well."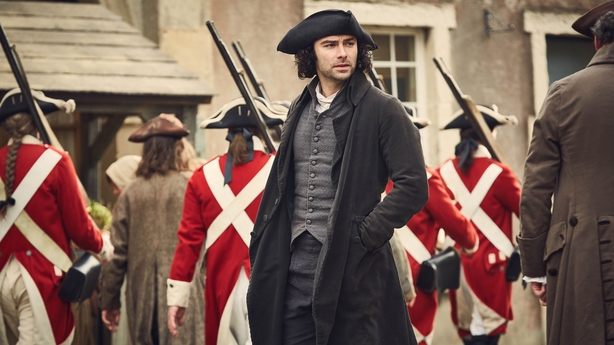 Asked who she reckoned the sexiest character was, Chappell replied: "I don't know if I could pick - they're all gorgeous!"
The actress lives in London with Yuan, her half-Chinese boyfriend, who is a cameraman and editor at a fashion studio.
"He understands my job because he's constantly on sets himself, and he gets the fact that I have to be away a lot. He's super-supportive," she said.
Chappell described herself as "a complete romantic".
"I'd always go for heart over head. It's those around you who make you happy, so you have to be with the right people," she said.
On the BBC website, she described her character Morwenna as "a very innocent, young woman who is there to be the governess to Geoffrey Charles, Elizabeth's son".
"She is very conscientious and gentle but underneath the surface there is a little bit of fire and a rebellious streak that she doesn't even know exists," she added.
Poldark, Sundays, 9pm BBC One