Former Beatle Ringo Starr - who turned 77 yesterday - has said he hopes UK Prime Minister Theresa May will help bring peace and love to the UK by delivering Brexit.
The singer and musician was speaking outside the Capitol Records Building in Hollywood where he encouraged fans around the world to chant his "peace and love" slogan at midday.
Asked by a reporter whether May or Labour leaderJeremy Corbyn was more likely to bring peace and love, Starr said. "Well I'm not political, but it's right now Theresa May in charge so let's hope it's going to be her.".
"She's going with the wishes of the British people, which is Brexit, and they had a vote and they said, 'Okay let's leave' and that's what she's trying to carry on."
Starr has previously said he was a "huge fan" of the European Union when it began but he is now disappointed that it failed to bring about a "love fest."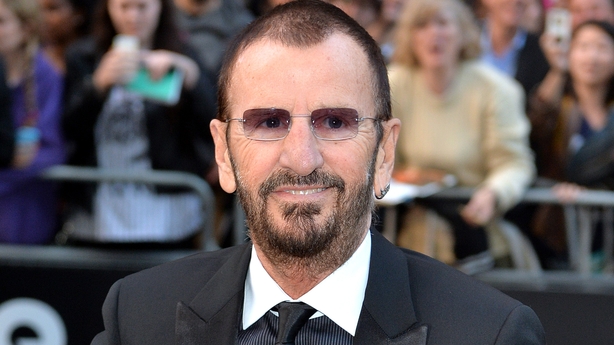 Director David Lynch and comedian Richard Lewis also attended the peace-themed event. Musicians Don Was and Emmanuel Jal, rapper Paul Beaubrun,
Jenny Lewis, Van Dyke Parks, Jim Keltner and Mike Bearden took part in a musical performance before Starr led the countdown for the chant to begin as hundreds of fans joined in. The birthday boy flung wristbands out to the audience and blew out the candles on his cake after Happy Birthday was sung.
The ex-Beatle's nineteenth solo album, Give More Love, will be released in September. Former Beatle, Paul McCartney collaborates on two songs. "We're still mates," he said. "He was in town so I said, 'I've got a track' and I called him."
The 10-track album is the Beatle drummer's first since Postcards from Paradise, which appeared in 2015. 
Eagles guitarist Joe Walsh - who is Ringo's brother-in-law - also plays on  the album and a version of We're On the Road Again features Edgar Winter and Steve Lukather.
Other guests include Peter Frampton, Richard Marx, Glen Ballard, Dave Stewart, Don Was and the Eagles' Timothy B. Schmit.