Happy Valley star and former Coronation Street star Sarah Lancashire will star in Channel 4's child kidnap drama Kiri, the latest from the pen of Harry Potter and National Treasure screenwriter Jack Thorne.
The four-part drama examines the abduction and death of a young black girl named Kiri, who was about to be adopted by her white foster family.
Lancashire plays experienced social worker Miriam, who is blamed for the young girl's disappearance.
Kiri also stars Luther's Lucian Msamati as Kiri's birth grandfather Tobi, whose son is the prime suspect in her murder, and The Missing's Lia Williams as Kiri's foster mother Alice.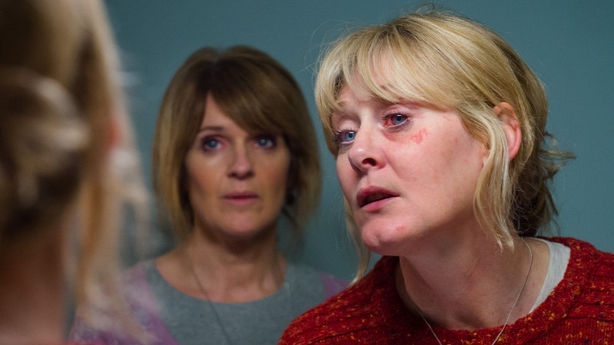 Meanwhile, Happy Valley writer Sally Wainwright is currently working on another project for BBC One, with Happy Valley's executive producer Nicola Shindler saying it would mean Wainwright won't write the show's third season scripts "for some time".
Channel 4 has also announced that Clique's Kirstie Swain will adapt Rose Bretécher's acclaimed book Pure.
The six-part drama will follow 22-year-old Marnie as she struggles with the incessant barrage of graphic, x-rated thoughts in her mind.
Six-part crime thriller Baghdad Central, from The Last Kingdom's Stephen Butchard and based on the novel of the same name by Elliott Colla, has also been confirmed.
It follows an Iraqi ex-policeman who is trying to keep himself and his ailing daughter safe in 2003 Baghdad.