Singer Morrissey claims that he was "terrorised" by a police officer in Rome who held him at gunpoint for half an hour on a busy street.
AFP reports that the outspoken British singer, a longtime lover of Rome who has returned to the Italian capital to record an album, said the officer unlocked his gun and "screamed into my face" as a crowd of more than 100 people watched.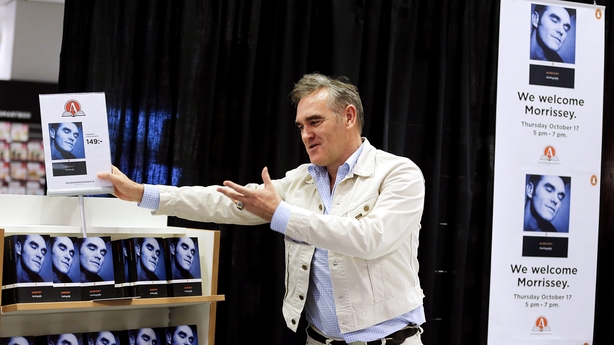 Morrissey's nephew Sam Esty Rayner, a photographer who often takes footage of the singer, posted a picture of the officer and wrote his motorbike's license plate number on Facebook.
"The Police Officer pictured below terrorized (sic) Morrissey for 35 minutes demanding 'papers'. Morrissey had no papers," Rayner wrote.
Morrissey in a statement accused the officer of a "deliberate act of terror" and said he had not broken any law.
"I believe he recognised me and wanted to frighten me. I did not back down even though I believed he was about to shoot me," Morrissey said.
"I urge people to beware of this dangerously aggressive Officer. He might kill you," he said.
Morrissey has frequently criticised the police both in his music and off-stage. In 2015, he said he was "sexually assaulted" by an officer at San Francisco International Airport who touched him during a security check.
Morrissey, who first found fame as the frontman of The Smiths in the 1980s, once lived in Dublin and is a regular visitor to the city. His father, Peter, hails from the Dublin suburb of Crumlin and the singer has made much of his Irish heritage in his songs.
His last solo album, World Peace is None of Your Business, was released in 2014.