Filmmaker Quentin Tarantino has become engaged to his girlfriend, Israeli musician and model Daniela Pick, after what has been described as an "on'off" eight-year relationship.
Tarantino's New Beverly Cinema tweeted the news and The Times of Israel has also reported that the couple were engaged last Friday in LA.
Quentin Tarantino engaged to Israeli Daniela Pick 💍 https://t.co/DcFqyIVZxo via @timesofisrael

— New Beverly Cinema (@newbeverly) July 1, 2017
The 54-year-old Pulp Fiction director and Pick are said to have met when he was in Israel to promote Inglourious Basterds in 2009.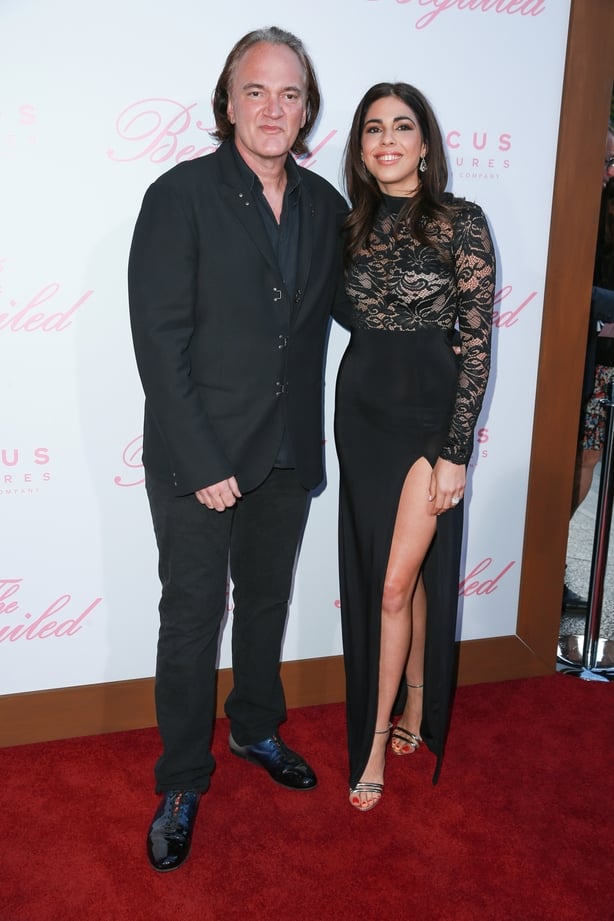 Speaking to Ynetnews.com, 33-year-old Pick said: "It's true. We're very happy and excited."
The singer's father, Svika Pick, a well-known Israeli musician, told Isreali magazine, Pnai Plus: 'Yes, there is joy in our family. They got engaged. We have wished them mazel tov.'
Tarantino, who recently said he would make two more movies and then retire, has previously said he was unsure about ever getting married.
In an interview several years ago, he said: "Here's the thing. When I'm doing a movie, I'm not doing anything else. It's all about the movie.
"I don't have a wife. I don't have a kid. Nothing can get in my way. The whole world can go to hell and burst into flames. I don't care. This is my life. It's Mount Everest. If you're climbing Mount Everest, you're not doing anything else."