Una Healy has opened up about her struggle with postpartum depression after the birth of her son Tadhg two years ago, with the hope of letting other mums know that they aren't alone.
The former Saturdays singer, who hails from Thurles, has two children with her husband Ben Foden; 5-year-old Aoife and 2-year-old Tadhg.
Healy has now revealed that after Tadhg's birth she felt as though she was in a "dense fog" and sought medical help.
"I didn't suffer first time round. It had a lot to do with circumstances the second time," Healy said on ITV's Loose Women.
"As soon as I gave birth, we moved house and then Ben went in for major surgery. He was then a patient at home. I then went back to work too soon.
"I was on The Voice of Ireland six weeks after giving birth. It was difficult. You're in this dense fog. Other people get out of it but I went thicker and thicker into the fog."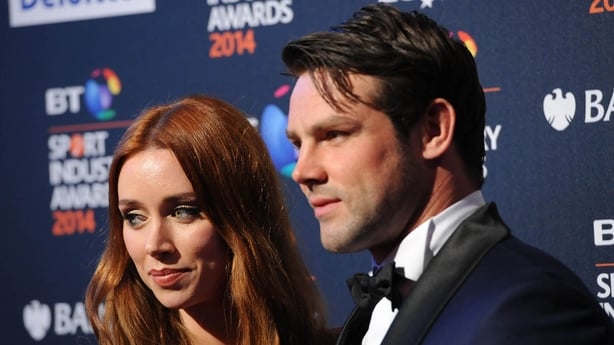 Healy went on to say that she began seeing a behavioural therapist to help her, and that she is "feeling great now."
"I went to the GP and they prescribed me anti-depressants. I gave them a go but started to feel worse because I was so numb," she said.
"But it's (anti-depressants) a great resource because it's worked for other people. I literally had locked myself up in a dressing gown for six weeks. But I have also seen a behavioural therapist. I'm quite an anxious person because I worry all the time.
"I'm feeling great now. I was very nervous coming on to talk about it. I hope I can help other people and let them know that they aren't alone."