Pierce Brosnan has confirmed that he will be singing in the upcoming sequel to Mamma Mia, despite receiving harsh criticism for his vocal abilities in the 2008 film.
The 64-year-old former James Bond star will reprise the role of Sam Carmichael for the follow-up to the hit musical, and he will be warming up his vocal cords for the job as he feels the world is ready to hear him sing again.
"I'm singing - believe me, I'm singing. I have to sing. I don't care what they say. I love to sing," Brosnan told USA Today.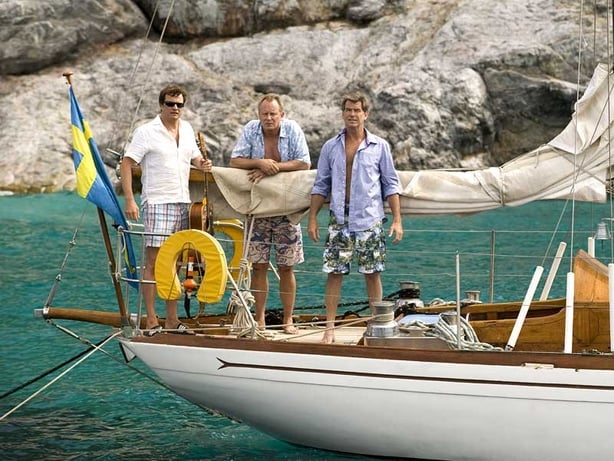 "People don't necessarily employ me for my singing. But I chose to sing. I'm looking forward to it enormously. It was criminal how much fun we had the first time.
"I think the world is ready for Mamma Mia 2 and I believe the world is ready to hear me sing once more. He says that tongue firmly in cheek. Maybe that was my problem, my tongue was firmly in my cheek when I was singing."
So far it has been confirmed that original stars Meryl Streep, Amanda Seyfried and Colin Firth will be back for Mamma Mia: Here We Go Again alongside Brosnan.
The Best Exotic Marigold Hotel's Ol Parker will helm the project, which is slated for release in July 2018.