Star Wars Episode IX director Colin Trevorrow has spoken about how Carrie Fisher's tragic death will affect the final film in the sequel trilogy, saying the film will "honour" her.
Speaking to the Press Association, Trevorrow said: "She had a major role in the film and it's something we had to deal with emotionally at first.
"Now we've had to deal with it in very practical ways and in a form of storytelling we know is going to honour her and keep her soul alive," he said.
"It is an unfortunate reality that we're just going to have to handle," he said.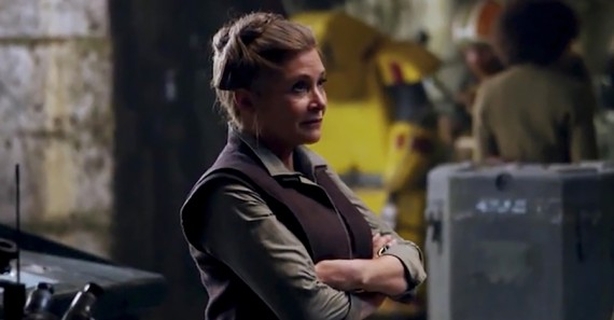 Fan favourite Fisher had taken on a central role in the sequel trilogy, with Leia now a leading resistance figure, and source of guidance for the saga's newer heroes.
"It's been tough emotionally – and logistically we'll figure that part out, but she was just very important to the Star Wars family and that was the hardest part."
Before Fisher's death, General Leia was intended to be central to Episode IX.
It has not yet been announced how the films will handle Fisher's passing, but Lucasfilm have said they will not be recreating her using CGI, as was done in Rogue One with Grand Moff Tarkin.
The next Star Wars film to be released will be the eighth main instalment, The Last Jedi, and will come out in cinemas on December 15.
We need your consent to load this YouTube contentWe use YouTube to manage extra content that can set cookies on your device and collect data about your activity. Please review their details and accept them to load the content.Manage Preferences