Coronation Street star Sam Aston is celebrating his engagement to his long-term girlfriend Briony Gardner.
The actor got down on one knee onstage at his annual golfing dinner to pop the question to his girlfriend of five years.
He took to Instagram to share a photo of the special moment she accepted his proposal, showing himself holding out a ring box while she looked at him with her hands over her face in shock.
The 23-year-old soap star, who plays Chesney Brown on Corrie, captioned the image: "Me and my beautiful bride to be..."
Gardner also took to social media to share her engagement joy, posting a selection of photos of Aston proposing and the couple cosying up after becoming engaged, as well as a video of the moment itself.
She wrote: "After sharing over 5 years together, 4 Al, Andy and Sam golf days and 3 doggies, 2 hearts have now become 1 as Sam and I are...ENGAGED!! (How is it possible I can even say that out loud?!)
"Sam got down on one knee last night at his annual golf do and proposed in front of 250 people and my heart could burst with happiness!! (When did I get so lucky?!) I can't wait to marry my whole world but until then, I'm just floating in this bliss called love. I love you."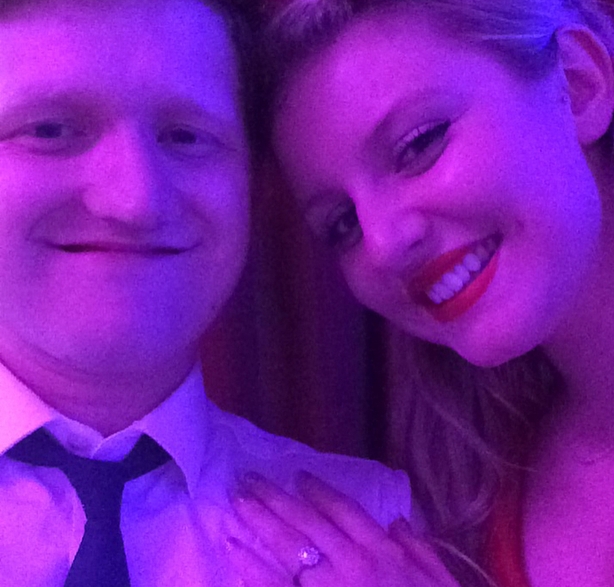 On Monday morning, she took to Instagram once more to share a black and white selfie to show off her new diamond sparkler while smiling widely.
The couple first met eight years ago at a theatre workshop, but didn't begin dating until 2012.