The LA Medical Examiner-Coroner's report cited "multiple drug intake" and atherosclerotic heart disease in the case of the late Carrie Fisher, but declared that "the manner of death has been ruled undetermined."
Carrie Fisher died of sleep apnea and a number of other factors, but the LA coroner could not arrive at a definitive cause of death for the Star Wars actress, who died on December 27 last at the age of 60.
Fisher's daughter, Billie Lourd, sent a prepared statement to People addressing the "drug use" section of the Examiner-Coroner's report.
"My mom battled drug addiction and mental illness her entire life. She ultimately died of it," declared Lourd. "She was purposefully open in all of her work about the social stigmas surrounding these diseases."
"She talked about the shame that torments people and their families confronted by these diseases,"  she declared.
"I know my Mom, she'd want her death to encourage people to be open about their struggles. Seek help, fight for government funding for mental health programs.
"Shame and those social stigmas are the enemies of progress to solutions and ultimately a cure. Love you Momby."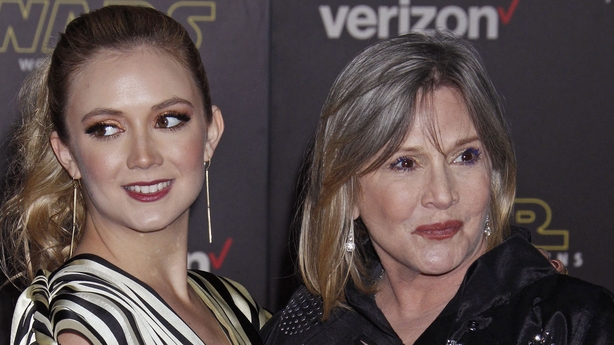 Fisher suffered a heart attack on December 23 while on a flight from London to Los Angeles before her death on December 27.
Her mother, Debbie Reynolds, died the following day, following a stroke.