Liam Gallagher surprised some of his Dublin fans with tickets for his gig after he randomly stopped for a chat in the street.
The musician delighted fans at The Olympia last Saturday night and it turns out he was also delighting fans off-stage - on the streets of Dublin this week.
Liam Gallagher meets some young fans in Dublin and then finds out that they don't have tickets for his gig... pic.twitter.com/wqAt1TwnZR

— Mainly Manchester (@ManchesterDose) June 14, 2017
The former Oasis star stopped his SUV so that he could chat and sign autographs for some shocked fans.
As he made to leave one of the lads said: "Unfortunately Liam we couldn't get tickets to your show."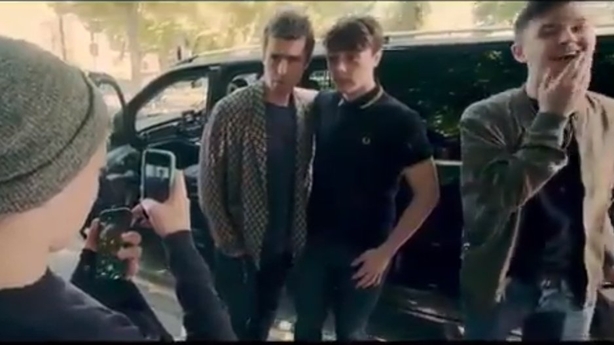 Gallagher opened the door to his vehicle and asked who didn't have tickets. When he found out that none of them had any, he took one of their names to put on the guestlist with a plus five.
Clearly over the moon at the star's gesture, they said: "Oh my God, thanks so much.
"Much love.
"As you were."
"Geezers!" declared Gallagher as the SUV moved off.