Ros na Rún's hippie beautician Gráinne turns shotgun-wielding hero in the season finale on TG4 tonight, with actress Brídín Nic Dhonncha telling RTÉ Entertainment that the episode is "Breaking Bad and Reservoir Dogs à la Ros na Rún".
The action-packed show sees - deep breath - Gráinne and beau David becoming embroiled in a stand-off with villain Anto, who has kidnapped Mo and is demanding money from Colm for her safety.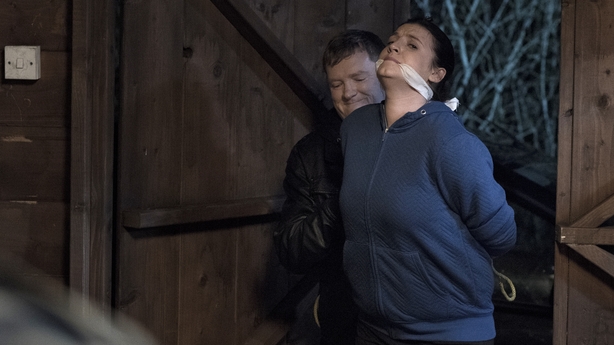 "Everything with my character is always a bit left-of-field," Nic Dhonncha said. "You wouldn't know what she's going to do next. One day she's a beautician and the next she's holding a shotgun. It happens in soap, doesn't it?"
Thursday night's action begins when Gráinne and David's plan to scare the rabbits that have been eating her lettuces goes "terribly wrong".
"We let out a few bullets to scare them away," Nic Dhonncha explained. "And on our way home something unexpected happens and we have to 'jump in'."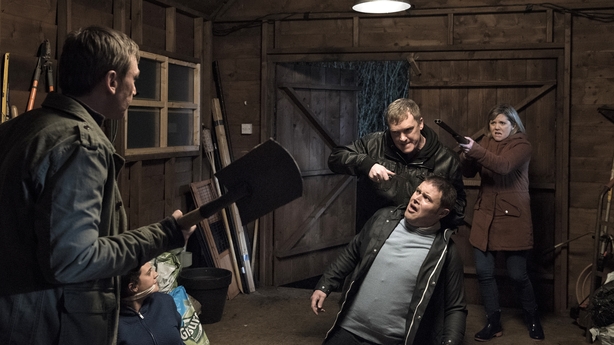 As for who will be left standing at the end of Thursday's episode, the soap star was remaining tight-lipped.
"There is a cliffhanger," she replied. "Everyone will be on the sides of their seats for the summer until we come back [in the Autumn]."
And for those who think that gunfire is an aberration in the fictional Gaeltacht village, Nic Dhonncha is eager to point out that the locals live dangerously.
"Oh no, it's regular enough," she laughed. "Our gun laws in Ros na Rún are a bit lax!"
Ros na Rún, Thursday, TG4, 8.30pm