Selena Gomez has spoken out over the criticism her Netflix show 13 Reasons Why has received from fans saying she believes that all of the conversation regarding the show is necessary because teenage suicide is a real problem in society.
The 24-year-old star, who serves as executive producer of the show, admits she was "definitely overwhelmed with the reaction" she has received having bought the rights to adapt Jay Asher's best-selling novel seven years ago.
"We had the rights to the book for seven years, so we knew we wanted to do the book justice because it already had a following," the 24-year-old said on Elvis Duran and the Morning Show on Monday. "The content is complicated, it's dark and it has moments that are honestly really hard to swallow."
 "I understood that we were going into something that is difficult, but these kids today are so exposed to things that I would never even comprehend when I was eight. I feel like if this is what we are going to talk about, we might as well do it in a way that's going to be honest, it's going to be real and it stays true to the book."
We need your consent to load this YouTube contentWe use YouTube to manage extra content that can set cookies on your device and collect data about your activity. Please review their details and accept them to load the content.Manage Preferences
The former Disney star says that while some of the series makes for uncomfortable viewing, it's important to raise awareness of teen suicide and to talk about it openly.
"All the questions that came up and all the talk about it was all valid and I understand it," Gomez said. "But I think with season two we're going to actually answer a lot of those questions and a lot of resolution with the characters are going to come."
This is happening every day, so whether or not you wanted to see it, that's what's happening.
"I think that stuff is uncomfortable for people to talk about, but it is happening and hopefully it opened the door for people to actually accept what's happening and actually go and change it, talk about it," she said.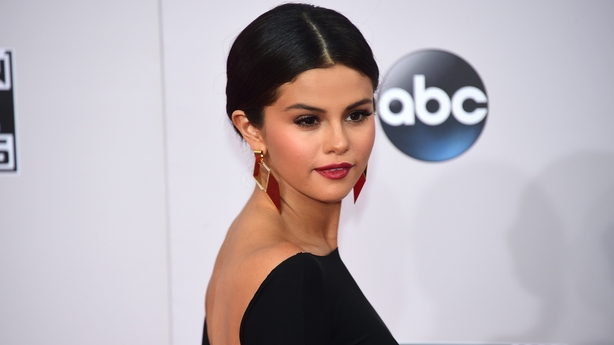 The Spring Breakers actress said she is thrilled Netflix has signed on for a second series of the show.
"I went to the writers' room the other day and I felt like I was watching a movie because I was freaking out on where they're going [with the season]," she said.
"It's actually really encouraging and empowering and so we're going to take a little inspiration from the first and bring it into the second."