Two decades after he hosted his first chat show on Channel 4, Graham Norton has said that he'd like to cut back on the number of talk shows he does every year for the BBC.
After working as a stand-up comedian and making three now legendary appearances on Father Ted as the hyperactive cleric Fr Noel Furlong, Norton began his hosting career on the anarchic So Graham Norton and V Graham Norton on Channel 4 i the mid-nineties.
He moved to BBC Two in 2007 with the five-time BAFTA TV Award winning The Graham Norton Show before taking a Friday night prime time slot on BBC One. The show has attracted big name stars over the years including Madonna, Tom Cruise and George Clooney.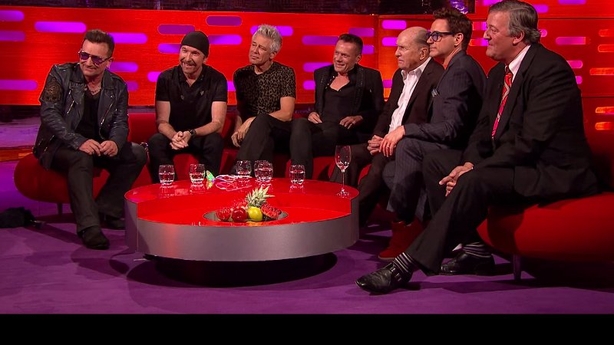 However, speaking at the Listowel Writers' Week Festival in Kerry over the weekend, 54-year-old Norton said: "If someone had told me 20 years ago, 'You'll be doing this job in 20 years', I'd have thought they were crazy.
"But I do. Every week is a slightly different challenge, it's enjoyable in a different way, and if it's not, you're doing another show next week, which will be totally different."
"But what I'd like to do is fewer shows, we do between 30 and 40 shows a year and I'd like to do fewer, but I don't know quite how to do that."
Norton also made his debut as a novelist last year with the widely-acclaimed Holding, which is set in Cork and is now being adapted as a BBC drama. He is also a presenter on BBC Radio 2, and has taken up Terry Wogan's role as an acerbic commentator on the Eurovision Song Contest
In Listowel, the Dublin-born presenter also revealed that his wish list for dream guests on his chat show.
"The wish list is so short now. I used to say Madonna and then we got her, and then we had George Clooney," he said.
"Now, it'd be nice to have some of the young royals on. They're coming out and attaching their names to events and charities, so the might. They have to be very careful, they're under such scrutiny, but hopefully, they'll come on. Hopefully, we'll get them one day."