Gwyneth Paltrow says she doesn't understand why people have such a negative impression of her and admits while she leads a privileged life she also has her ups and downs.
Almost four years after being voted the World's Most Hated Celebrity by America's Star magazine the 44-year-old Oscar-winning actress admits while she has led a privileged life she has also had her ups and downs.
"I've had an extraordinary life, where things have happened in a huge way - huge success, huge joy, huge pain, huge loss.
"And the reason I feel happy today is because I've milked the f*** out of every opportunity," she said in a candid interview with The Edit.
"I haven't made one mistake that I haven't used as a stepping stone to get somewhere else. I'm ruthless when it comes to using the hard things."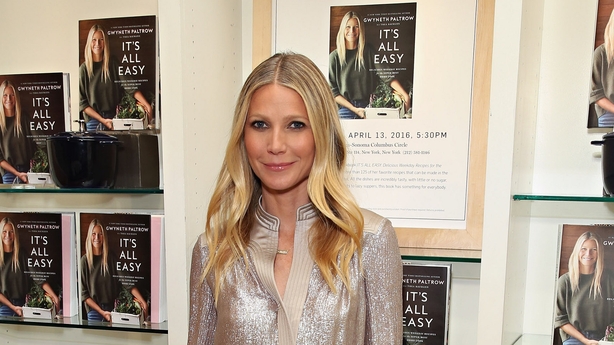 The Iron Man star also addressed her divorce from 40-year-old Martin, whom she was married to for a decade, and revealed she tried to see the positives in their break-up.
"I wanted to turn my divorce into a positive. What if I didn't blame the other person for anything, and held myself 100% accountable?
"What if I checked my own s*** at the door and put my children first? And reminded myself about the things about my ex-husband that I love, and fostered the friendship? What I put myself through to get there was the most difficult thing I've ever done in my life," the mum-of-two added.
We need your consent to load this Instagram contentWe use Instagram to manage extra content that can set cookies on your device and collect data about your activity. Please review their details and accept them to load the content.Manage Preferences
When asked about coining the unusual term "conscious uncoupling" which she was widely ridiculed for after announcing her split from Coldplay's Chris Martin on her lifestyle website in 2014, Paltrow said she thinks people are beginning to see where she's coming from.
"People are coming around!" she said. "I know it's a dorky term, but it's very worthwhile.
"I'm always the person who gets s*** at first, but then later people say, 'Hey, maybe that's a good idea.' I don't mind."
Actress & entrepreneur @GwynethPaltrow talks making mistakes and all things #Goop in #THEEDIT https://t.co/evl23F3R67 pic.twitter.com/OQoVJJTgol

— NET-A-PORTER (@NETAPORTER) June 1, 2017