Former Love/Hate star Aoibhinn McGinnity has admitted that when she began reading Conor McPherson's script for Paula, she was "terrified".
The dark, three-part drama airs on RTÉ One and BBC Two with next week's finale going out on Thursday June 8, and McGinnity plays Crystal, one of the two women involved with and battling for the attentions of the troubled James, played by Tom Hughes.
In case you haven't seen the opening episode, it's about Paula (Denise Gough), a young chemistry teacher who sees her life spiralling out of control after a one-night stand with James.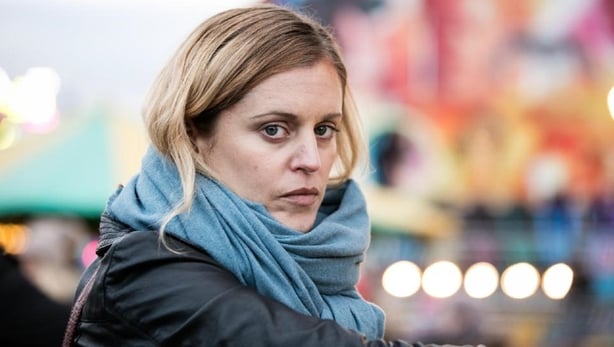 For McGinnity it's been another opportunity to show off her considerable acting range, as her character is part of what's probably the most messed-up menage-a-trois ever witnessed on the small screen.
John Byrne: The first episode of Paula really hit a high water mark in terms of quality. It really is a pretty dark piece of work.
Aoibhinn McGinnity: It's really dark and everybody's pretty troubled in it. That's why I liked it. It's not a fairytale!
I remember reading the script last summer, out the back garden, and it just terrified me. It just grew darker as I was finishing act three. Number one: this is serious. Number two: I'm actually a wee bit scared. I really wanted to do it. I think it's amazing.
Conor McPherson's writing is top-notch – everybody knows that. It's great to get it seen on screen, especially on BBC and here on RTÉ. I was really looking forward to seeing it and so far I'm really happy with it.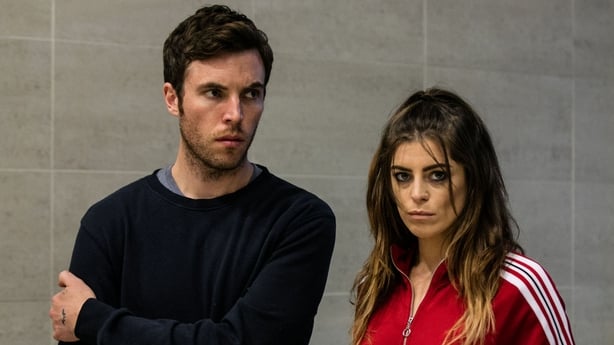 It's exciting to have someone of Conor's calibre writing for television...
Yeah. Exactly. Obviously the art of theatre and screen are two different things. I don't know how he feels about that but I think it's been such a success. Even just reading the first one – it wasn't the first draft – it was before the shooting script, and it was incredible.
And then obviously as you go along you tweak, and you can see how the casting and everything comes together and it was just... I was quite excited doing it because with that cast: Denise [Gough], Tom [Hughes], Siobhán [Cullen] and so on – I'm delighted to be part of it.
Your character Crystal is in a pretty weird and grim place, sharing James with another woman. What's going on there?
It's not very, very, very common. But they do live together and it's tied in with kids and whatever road their lives took to get into that situation. It definitely wasn't an easy for any of the three involved. It's a very horrible existence. It could be some sort of an agreement that they had, or with him going off with her.
And the way he plays it... Crystal's paranoia and jealousy is actually not just paranoia. She's actually right about what's going on. But she's obsessively in love, and she's slightly alpha male in terms of her and Morgan [the other woman, played by Siobhán Cullen]. She kind of bullies her a little bit.
But the whole thing is completely off. It's this triangle of absolute fear. It's co-dependency gone really, really wrong and really dark.
It's almost feral.
That's absolutely what it felt like, especially when we got to the location. It was the perfect location, the actual surroundings and everything about it. The visuals, the coldness, everything was absolutely perfect and it really helped us to create those scenes.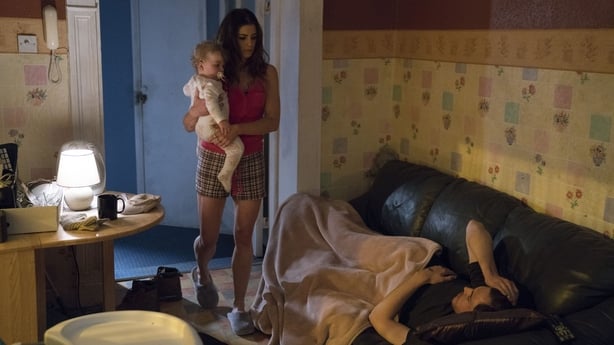 What else have you been up to lately?
Well I've another dark drama. It's about a woman in post-natal depression. It's a show that I did last year. Again, I read the script and I was like – wow! – I was really excited about doing it.
I'm also doing a feature called The Drummer and the Goalkeeper, which is not as heavy. There's a bit of lightness to it. It's a beautiful story about, Demot Murphy was my brother in it, and he was the drummer; a musician. He has his own troubles, and I'm his sister who's trying to help him.
He strikes up a really unlikely friendship with another fella. And I think that's actually being finished up now as well. Again, you're not always the first one to hear.
I was lucky enough to get a small part in the follow-up to Rebellion, but I don't think it's out for another while. It's a small part but I enjoyed it. I really like that when it came out last year. So, yeah. Fun. All good.
You've also been dabbling a bit with radio. Tell us about that.
I recently did a couple of slots on RTÉ for Music with Me. I really enjoyed it. I really liked it. I've always loved music anyway, I trained in musical theatre and I can't do much without music. I really love it, and this opportunity came up.
It's not exactly the same as acting but it is, I suppose, in the entertainment world. I wouldn't say no to something like that.
Watch the finale of Paula on Thursday June 8 on RTÉ One. Read our review of the moody and compelling first episode here and the even bleaker second episode here.