Irish actress Dominique McElligott is back for the fifth season of House of Cards, which is available to stream on Netflix from Tuesday morning.
McElligott returns as Hannah Conway, the media-savvy English wife of the Republican rival to Kevin Stacey's Frank Underwood.
The Dubliner features in the trailer for the hotly-anticipated new series as her husband Will Conway goes toe to toe against Frank in the race for the White House.
However, judging by the glimpse of the electoral college votes in the trailer and Frank's menacing threat of 'One Nation Underwood' it seems that the chances of her character replacing Claire as First Lady look slim.
We need your consent to load this YouTube contentWe use YouTube to manage extra content that can set cookies on your device and collect data about your activity. Please review their details and accept them to load the content.Manage Preferences
When we last saw Frank and Claire Underwood, they were in the midst of a tense Presidential election while at the same time plotting to declare war on terrorist group ICO in order to distract from revelation's about their darkest secrets.
However, the big headache for the show's new executive producers, Melissa James Gibson and Frank Pugliese, has been the election of Donald Trump to the White House.
It's fair to say that has created something of a existentialist crisis for the show, which in the past might have been accused of stretching the bounds of plausibility.
Spacey acknowledged this last year when he said that at times he wondered, "have we gone too far" but added later that when "I turn on the TV and watch the news ... I think we haven't gone far enough."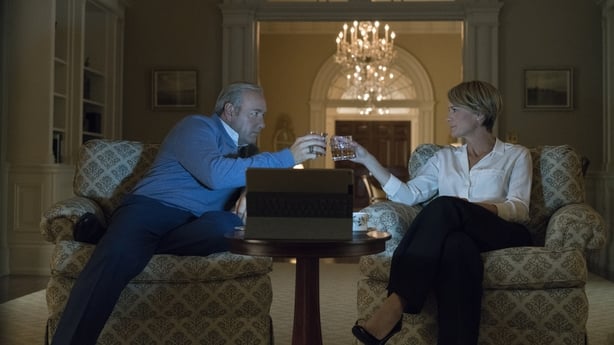 In a recent interview, House of Cards executive producer Melissa James Gibson was keen not to make any comparisons with President Trump.
"Sure, the resonance sometimes feels eerie," she admits. "But Trump is an outsider who's trying to blow up the system, and Francis is the opposite."
As for what's ahead in season five, Gibson says: "The battlefield for season 5 is the American psyche. That may be one parallel with our real world."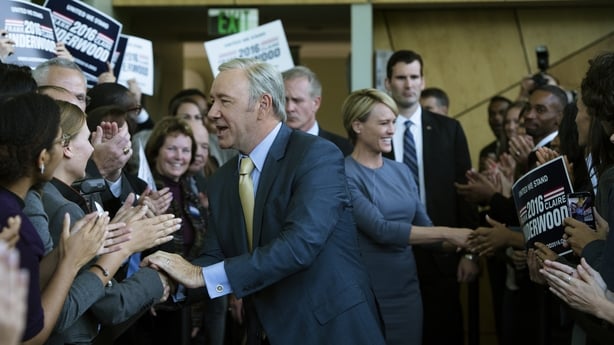 So what can viewers expect in the new season? Well, first of all season five picks up where the show left off in the middle of the race for the White House.
"Season five is just the past is catching up with some of these characters," executive producer Pugliese says. "Francis has always been inviting the audience's complicity, and there's a question about how much the audience will take".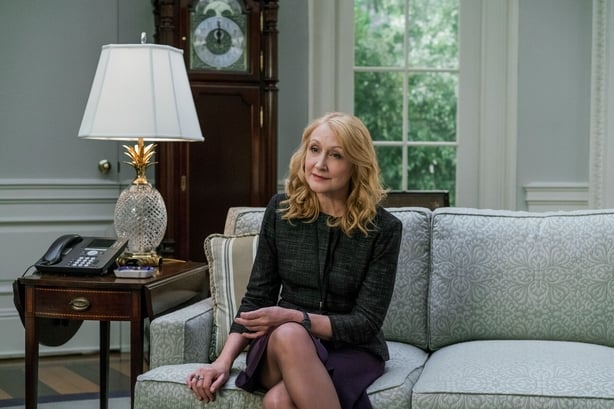 While alas there's no appearance by Oscar winner Mahershala Ali, who has left his role as Remy Danton, there are new characters including veteran actress Patricia Clarkson as Jane Davis, who plays a Washington insider with knowledge of all things Russian.
While over at the Washington Herald, Tom Hammerschmidt and young reporter Sean Jeffries (Korey Jackson) try to unlock mysteries behind Zoe Barnes' death and Rachel Posner's disappearance
We're also reliably informed that there's more breaking of the fourth wall again, as Frank lets us in on his Machiavellian plans.
House of Cards is available to stream on Netflix from 8.00am on May 30.