A new full-length trailer for the seventh season of Game of Thrones has been released and the contenders for the Iron Throne are eyeing their enemies as the Great War arrives.
"Enemies to the east, enemies to the west, enemies to the south, enemies to the north," Cersei Lannister says at the beginning of the trailer as she stands on a large map of Westeros.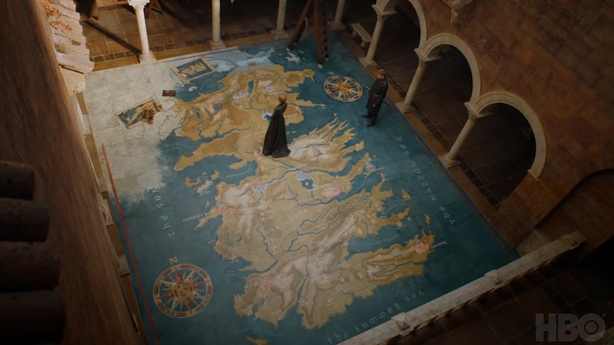 Hoping to take the throne from Cersei's grasp, Daenerys arrives at Dragonstone and says, "I was born to rule the Seven Kingdoms, and I will" before we move north to Winterfell where Jon is being hailed King of the North.
Game of Thrones: The Biggest Moments from Season 6
There, we hear Littlefinger telling Sansa, "Your fathers and brothers are gone, yet here you are, the last best hope against the coming storm."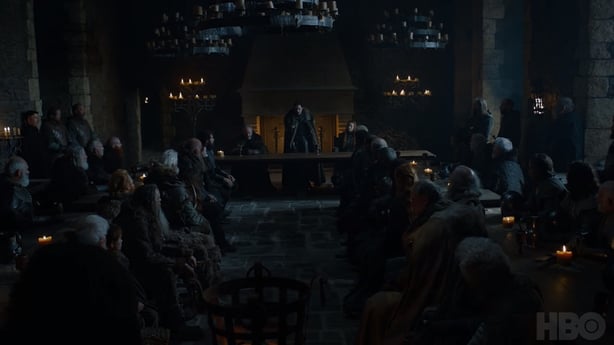 While Littlefinger is only concerned with the throne, it is the voice of reason in Ser Davos that brings the real threat of the White Walkers into focus with a cheerful, "If we don't put aside our enmity and bound together, we will all die, and then it doesn't matter whose skeleton sits on the Iron Throne."
Game of Thrones: The Deaths that Shaped the Show
Later in the trailer we see Jon confronting Littlefinger and grabbing him by the throat in a move that shows the King of the North has finally had enough of his ways.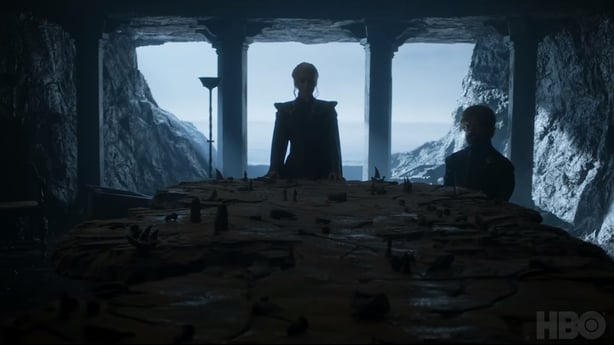 The trailer ends with Jon announcing that "the Great War is here" and it fades to a black screen filled with anticipation.
That's the extent of the dialogue, but in the shots in between we glimpse some very interesting events; the Unsullied fight a Baratheon army, Arya makes her way through the woods on her way home to Winterfell, the Dothraki are on the move, there's a fiery fight on a boat and we also catch a quick look at Theon, Melisandre and more.
Game of Thrones returns to Sky Atlantic on July 17.