Orlando Bloom has said he has a special place for Liam Neeson in his heart and even refers to him as a "surrogate dad figure".
The 40-year-old Pirates of the Caribbean actor and the Irish star played father and son in 2005's Kingdom of Heaven, and Bloom admits 64-year-old Neeson has kept him humble.
"Just getting to breathe the same air was enough. I'd grown up watching his movies — Schindler's List, Michael Collins. I thought I was going to be terrified by this towering legend," Orlando told the Irish Sun.
"And it was my first lead in a movie. I'd done Pirates and Lord of the Rings and Troy. But this time, I was number one on the call sheet of this very expensive, very big movie. I'm 25, 26 and that can make your head explode.
"And Liam was amazing, we just clicked. It was like meeting a guy you've known your entire life.
"And you know, he knows how huge this is for me, watches out for me, like a surrogate dad figure and I remember him saying, 'Just stay you! Always stay you. Don't buy into any of the bulls***.'
"That's been his motto, seems to have worked," he added.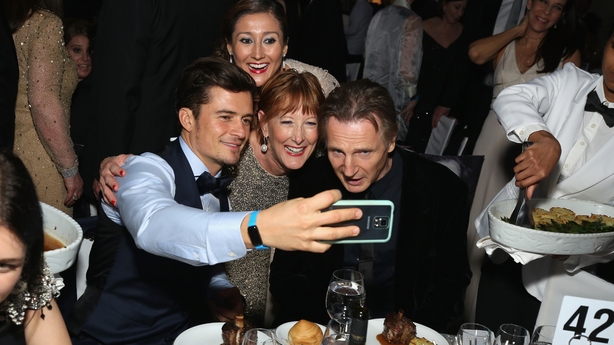 Bloom is currently reprising his role as Will Turner in the latest film in the Pirates of the Caribbean franchise with the upcoming Pirates of the Caribbean: Dead Men Tell No Tales.