Thursday's episode of Fair City had plenty of drama as Emmet and Katy were finally reunited.
In the gripping episode of the RTÉ One show, Ciarán decided that it was time to move Emmet and hauled him into the back of the car. He ordered him to keep quiet or Katy would die.
Kidnapper Ciarán brought Emmet to the apartment, where he and Katy were reunited for the first time in over a year. The pair were overwhelmed to see each other, but Ciarán refused to allow them a moment alone and shoved Emmet into the bedroom.
Katy pleaded with Ciarán to let her see Emmet properly and he finally relented. As Emmet and Katy hugged emotionally, Ciarán looked on resentfully.
We need your consent to load this YouTube contentWe use YouTube to manage extra content that can set cookies on your device and collect data about your activity. Please review their details and accept them to load the content.Manage Preferences
Later, Ciarán was floored to receive a picture message from Farrah, showing his packed bag and belongings. He tied Emmet and Katy up and left to deal with the situation.
Katy managed to free herself and removed the tape from Emmet's mouth. Emmet plotted an escape plan but Katy hesitated, terrified that Ciarán would return.
Emmet pleaded with her to untie him fully but she resisted, telling him that Ciarán would release them both in time, leaving him stunned at how loyal she has become to Ciarán.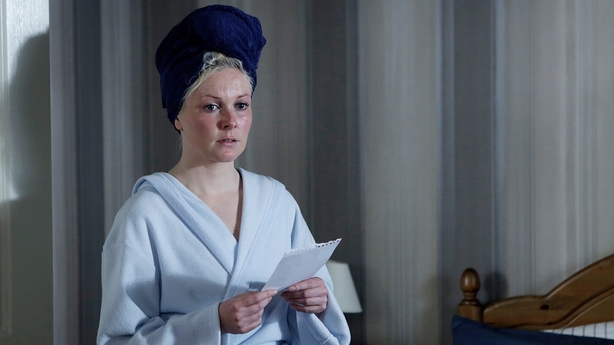 When Farrah spotted Ciarán's packed bag and saw Tessa's scarf her suspicions of an affair were painfully confirmed. Farrah confronted him, but Ciarán managed to convince her he was out searching for his missing sister.
Later, Farrah found a note from Ciarán and realised he has left her.
The drama in Fair City continues on RTÉ One on Sunday at 8pm.