Irish actor Jack Hickey says he was surprised by the reaction to his Emmerdale debut and jokes that being called a heartthrob on social media was "just terrible".
The 27-year-old Dubliner, who plays the part of Matt - the father of Carly's (Gemma Atkinson) tragic baby boy Billy - says he was overwhelmed by the support online from fans of the popular show.
Speaking to RTÉ Entertainment about receiving praise for his handsome looks, he said, "It's terrible. Just terrible. It really wasn't on my mind taking the role obviously. All of that is very nice but it's very far from my thinking.
"For me this is a very emotional storyline for Matt. There are bigger things at stake," he added.
"It was so great on my first day to just sit down and connect with Gemma. She just does such a wonderful job. It's just really really nice to work with her. It's a really heartbreaking storyline."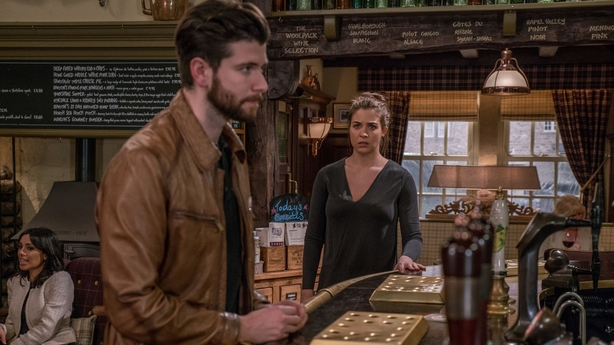 Matt arrives in the Yorkshire Dales to confront Carly about why she didn't tell him about their son's death at the time – which also puts a spanner in the works for Marlon Dingle's (Mark Charnock) plan to propose to her.
Hickey says he was naturally nervous joining the show but says he quickly realised there was nothing to worry about.
"There's a definite fandom attached to the show. It is great to see people getting involved and reacting to it on Twitter.
"It's wonderful to be able to interact with people and have the opportunity to talk back to them. People are really really passionate about the show and it's fun to see," he added.
"But was I nervous about it? Yeah, absolutely! I mean the first thing my character did was get in and punch one of the most popular characters in the face.
"The show has been going on for so long and I did feel like a bit of an invader coming in. But everybody was just so nice to me which really helped. The second I started filming the nerves went away very quickly," he said.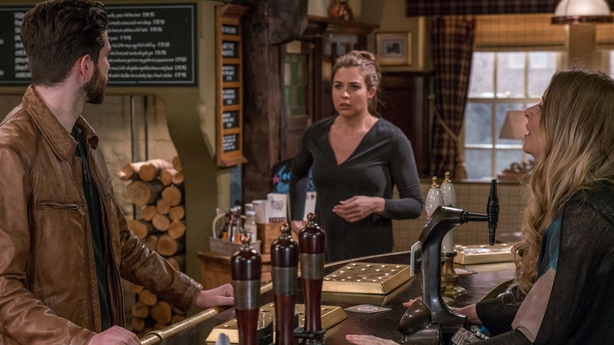 Hickey admits his family has also been extremely positive and admits that Emmerdale has even collected a new fan in the form of his lovely mum.
"My mum has now started to watch Emmerdale. She sends me a little text at the end of each episode which is really great.
"Everybody has been very supportive. I know it has a big following back home and there have been so many lovely messages of support and a lot of kind messages.
The actor, who also featured briefly in series five of Game of Thrones along with a minor role in Penny Dreadful, has even managed to form a bromance with one of the show's well-known actors.
"Mark Charnock gave me his number. He said if there are any problems or you don't understand anything - or you want to chat - just text me and we'll chat about it. He is possibly the nicest man I've ever met."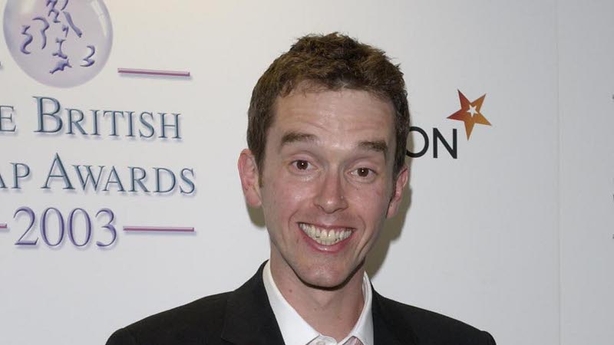 Teasing what's to come in future episode, Hickey said fans are in for a treat, "Let's just say things are starting to get really complicated," he said.
You can catch Emmerdale weeknights at 7pm on UTV, with an extra episode at 8pm on Thursdays.