Tommy Tiernan's no stranger to offending people's religious sensitivities - and his latest antics have caused Mayo County Council to issue an apology for any upset he may have caused at a local graveyard.
While shooting a sequence for an upcoming episode of RTÉ comedy show Hardy Bucks, Tiernan dressed up as a priest and paraded around Toomore burial grounds in Foxford, County Mayo, much to the horror of locals present.
Several parishioners contacted local priest Fr Padraig Costello to complain about Tiernan's behaviour, which was considered disrespectful to the dead.
Fr Costello subsequently told parishioners attending weekend masses that the local cemetery committee had not given permission for Hardy Bucks to film there.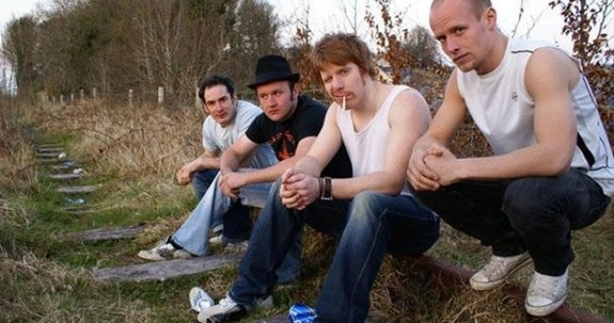 "Only Mayo County Council has the authority to allow filming." he said.
But on Monday night the county council confirmed that production company Hardy Films had secured clearance from Mayo County Council and had worked within guidelines. They also apologised for any offence caused.
"The County Council did give permission for the filming subject to certain conditions all of which were met by the production company or their agents," said Marie Crowley, Head of Ballina Municipal District.
"We regret any upset felt by the local community and acknowledge the sensitivities around this type of activity particularly in a graveyard setting."
Michael Caine, producer with Hardy Films, insisted that the film crew acted with sensitivity at the cemetery. "We went through the correct protocol and everything was above board," he said.
"The crew made sure not to feature any headstones or graves in the shots. We treated the graveyard with care and respect."
Hardy Bucks star Martin Maloney, who plays Eddie Durkan in the popular series, said he was deeply sorry any offence had been caused.
"The last thing we wanted to do was upset people," he said. "Our show is all about making people laugh. It would never be out intention to deliberately upset anyone. It's unfortunate that this happened."