The hit TV series Line of Duty only ended its fourth season a week ago and already the anticipation around the fifth run of the much-lauded police drama has started.
Fans might have to wait as long as two years for new episodes, but series creator Jed Mercurio has already got chins wagging about the possibilities for Hastings and company from AC-12.
"I think that the series has to move forward," Mercurio told Digital Spy. "It's actually quite sobering to look back at series one - the cast were so much younger then, the dynamic between them was different.
"Steve (Martin Compston) and Kate (Vicky McClure) are now characters in their 30s, rather than in their 20s, and Hastings (Adrian Dunbar) has been heading AC-12 for a good number of years now.
"So all of these things have to be looked at in terms of the evolution of the characters, and we have to keep moving forward. There does come a point where we have to develop things in a new direction if they're to remain exciting and fresh dramatically."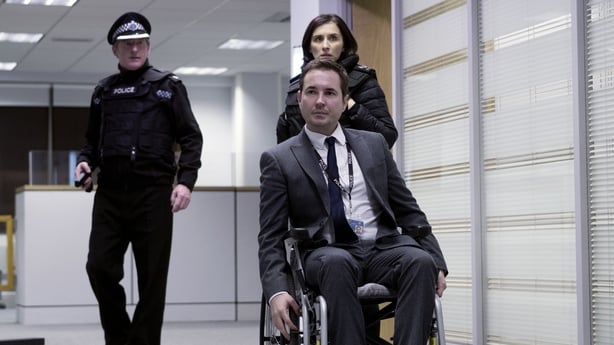 Fans will recall – well it was only a week ago – that Steve is wheelchair-bound after being thrown down a stairwell, while Kate may have to reinvent herself as she's been over-deployed as an undercover cop.
And there was a suggestion during season four that head honcho Hastings might actually be corrupt, while Maneet (Maya Sondhi) betrayed the AC-12 team and appeared to avoid any consequences.
"I think that we have to address [Maneet's fate] in the future," Mercurio acknowledged. "But quite how we'll do that remains to be seen."