Finnish Eurovision duo Norma John have lavished praise on Ireland's Eurovision hopeful Brendan Murray saying he is "super professional and talented".
The act, consisting of pianist Lasse Piirainen and vocalist Leena Tirronen, will perform in Tuesday's semi-final with their beautiful ballad, Blackbird.
The group admitted that they haven't gotten nervous yet and said for the moment they are enjoying the company of the other contestants - including our very own Brendan Murray.
Speaking to RTÉ Entertainment, Tirronen said the 20-year-old Galway man is a delight to be around and always very friendly.
"We got to meet Brendan Murray in Amsterdam. He's great and very friendly".
Piirainen added: "He's super professional and talented and friendly. He is always very polite."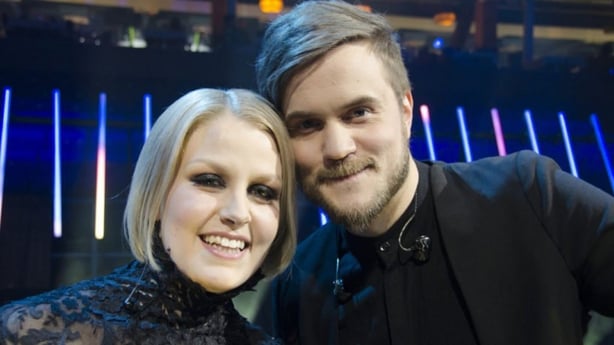 Israel's contestant, 25-year-old Imri Ziv, also had nothing but good words to say about the former Hometown singer.
"He's too nice. At first when I saw him I thought 'hey, it's Harry Potter'. We were laughing about it and have since become really good friends.
"I was travelling around yesterday and I spotted him in a coffee house and I just gave him a big hug," he added.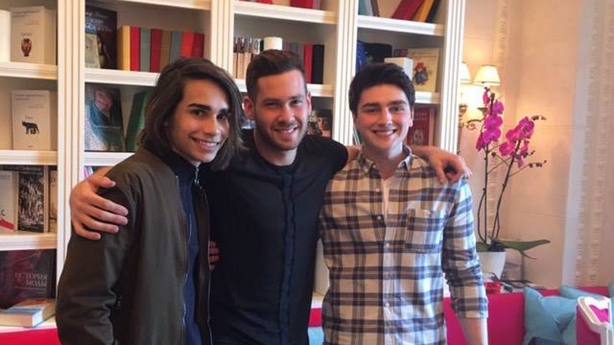 Check out the three contestants having a jam in sunny Kiev earlier today.
Want to know more about the Irish Eurovision entry? The man himself spoke to RTÉ Entertainment recently about going solo, battling nerves and growing up in a musical family.
The first Eurovision Song Contest Semi-Final takes place on May 9 with Ireland in the second Semi-Final on May 11. The Grand Final is on May 13.