The BBC's highly acclaimed police drama Line of Duty looks likely to return for another two seasons, according to creator Jed Mercurio.
Season four concluded last Sunday night, and attracted the show's largest audience yet. A fifth season has already been commissioned but Mercurio wants to keep going.
Speaking on companion show Beyond the Line of Duty, Mercurio said that he and the cast are already crossing their fingers for a sixth season, while admitting: "It's not my decision in the end.
"It's the broadcaster and the fans that are still watching the show, but I love making the show. We all love working together. So at the moment, no-one wants to stop making Line of Duty."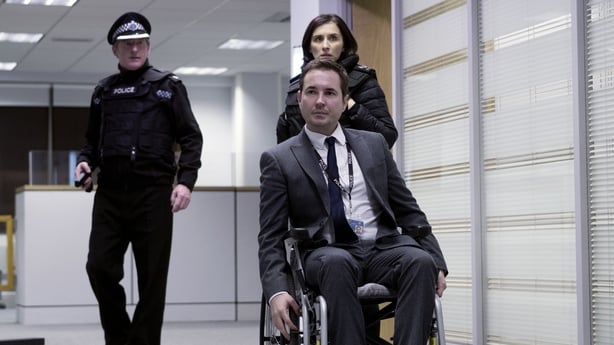 Mercurio added that he hopes that an extra season beyond the already-confirmed fifth run would be commissioned before the cameras roll on the next season.
"I'd definitely like to be able to do a sixth series," he said. "That means we can approach the fifth series knowing that it's not going to be the last."
But fans of the drama - which stars Martin Compston, Adrian Dunbar and Vicky McClure as anti-corruption cops - are going to be in for a long wait before the show's fifth season gets a screening on BBC One.
"The plan is we won't shoot Line of Duty series five until next year and that means it won't be on air until 2019," Mercurio recently said.
"We haven't even decided if the next antagonist will be male or female, we are that far off from puzzling it out."