Damon Albarn has insisted that he'll 'never' collaborate with Adele, despite the pair teaming up briefly when she was recording her record-breaking 2015 album, 25.
Albarn later described rumours of a feud between them as 'pathetic' and 'not even true' but he has now ruled out the possibility of them ever working together again.
Speaking to The Sun about the success of Gorillaz second album Demon Dayz in 2005, Albarn said: "It wasn't quite Adele but I will never be Adele . . . or ever work with her!"
After that original meet-up two years ago Albarn said: "Adele asked me to work with her and I took the time out for her . . .  Will she use any of the stuff? I don't think so."
The Blur and Gorillaz singer added: "The thing is, she's very insecure. And she doesn't need to be, she's still so young". He also described her music at the time as "middle of the road".
As for Adele, she was even less complimentary and recalled: "It ended up being one of those 'Don't meet your idol' moments. The saddest thing was that I was such a big Blur fan growing up.
"But it was sad, and I regret hanging out with him."
Ouch!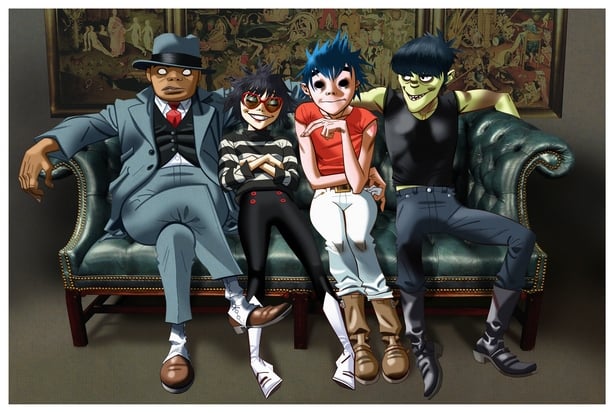 Gorillaz released their fourth album, Humanz, on Friday and it features collaborations between the virtual reality band and Albarn's old rival Noel Gallagher as well as De La Soul and Grace Jones.