Tom Hanks, Meryl Streep, Jodie Foster and Justin Timberlake are among the stars leading tributes to director Jonathan Demme, who died aged 73 on Wednesday.
The Oscar-winning director most famous for Stop Making Sense, The Silence Of The Lambs and Philadelphia died from esophageal cancer and complications from heart disease.
There has been an outpouring of tributes for the director, with Tom Hanks, who earned his first Oscar for his role in Philadelphia, saying, "Jonathan taught us how big a heart a person can have, and how it will guide how we live and what we do for a living.
"He was the grandest of men."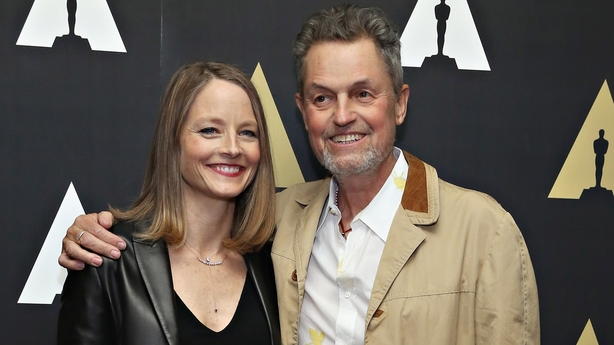 Silence of the Lambs star Jodie Foster said of the late director, "I am heartbroken to lose a friend, a mentor, a guy so singular and dynamic you'd have to design a hurricane to contain him.
"Jonathan was as quirky as his comedies and as deep as his dramas. He was pure energy, the unstoppable cheerleader for anyone creative.
"Just as passionate about music as he was about art, he was and will always be a champion of the soul. JD, most beloved, something wild, brother of love, director of the lambs. Love that guy. Love him so much."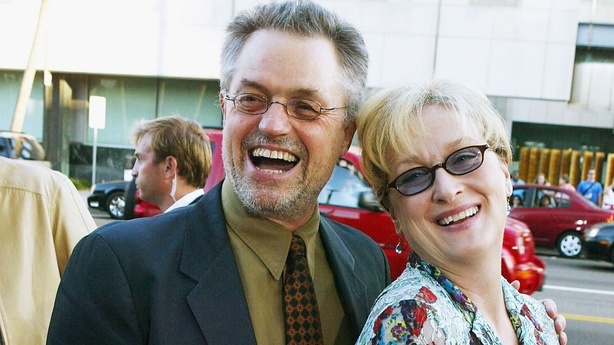 Meryl Streep, who starred in Demme's most recent film Ricki and the Flash, said, "A big-hearted, big tent, compassionate man - in full embrace in his life of people in need and of the potential of art, music, poetry and film to fill that need."
Demme directed Justin Timberlake's 2016 concert documentary for Netflix, Justin Timberlake + the Tennessee Kids, and the singer posted a picture on Instagram of him hugging and laughing with him. The caption reads, "Where do I begin..? Words just aren't enough with heartache like this.
"You, master of humanity. You, genius of storytelling. You, generous and warm man. You, special soul. You taught me so much about life and art and about standing up for what you believe. You made me better at my craft. And, the time I spent with you away from a camera and a stage made a better human out of me.
"You are truly irreplaceable. I will miss you so dearly, my sweet friend. I hope we meet again someday. I love you, JD. May you Rest In Peace."
We need your consent to load this Instagram contentWe use Instagram to manage extra content that can set cookies on your device and collect data about your activity. Please review their details and accept them to load the content.Manage Preferences
Martin Scorsese released a statement saying how much he admired Demme and his work, "Whenever I ran into Jonathan, he was filled with enthusiasm and excitement about a new project. He took so much joy in movie making. His pictures have an inner lyricism that just lifts them off the ground - even a story like The Silence of the Lambs.
"I have great admiration for Jonathan as a filmmaker - I love the freshness of his style and his excellent use of music, from Buddy Holly to Miklos Rozsa. There's so much more to be said, and I hardly know where to begin. I also loved him as a friend, and to me he was always young. My young friend. The idea that he's gone seems impossible to me."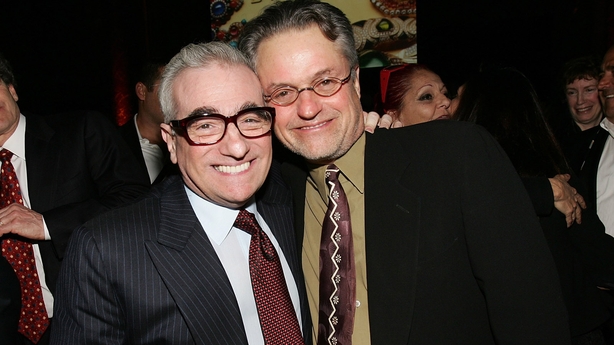 Bruce Springsteen, who worked with Demme on a number of music videos, said he is "deeply saddened" by the news adding that, "He was an inspiration for me, a beautiful filmmaker and a great spirit. Always smiling, always involved with the world and always pushing you to go for your best."
Other stars have been taking to social media to share their sadness at the news of Demme's passing.
Jonathan Demme was a great artist, humanitarian, activist & a warm encouraging colleague.  I've known very few like him. He will be missed https://t.co/wQv5QRqHoN

— Ron Howard (@RealRonHoward) April 26, 2017
Rest In Peace, Jonathan Demme. Passing of a great cinematic artist.

— James Wan (@creepypuppet) April 26, 2017
I only worked with him once - he was just like his films: brilliant, curious & original. RIP Jonathan Demme - a truly great filmmaker. pic.twitter.com/eoHwxffZL3

— Beau Willimon (@BeauWillimon) April 26, 2017
Just heard Jonathan Demme has passed. I can't process. He's a hero, an artist, an example, a goal, a visionary, a pinnacle & a master. RIP

— Paul Feig (@paulfeig) April 26, 2017
Just heard about Jonathan Demme. He could literally do anything and did it all masterfully. Never knew him but everyone loved him. Sad news.

— Eli Roth (@eliroth) April 26, 2017
Deeply sad to hear my friend, neighbor, and colleague Jonathan Demme has passed on. He was one of the real good guys. I miss you, buddy.

— Stephen King (@StephenKing) April 26, 2017
Met tons through the Moonlight run but my man Demme was the kindest, most generous. A MASSIVE soul. He lived in love. And rests in peace.

— Barry Jenkins (@BandryBarry) April 26, 2017
..