Jenna Dewan-Tatum has spilled the beans on her first night with husband Channing Tatum and it involves tequila, a sombrero and Ugg boots.
The Hollywood couple met on the set of the 2006 romance-drama Step Up, and Jenna knew he was the one for her.
However, the 36-year-old actor was initially reticent about plunging into a full-blown relationship with his co-star.
"He did this whole thing where he didn't want to be in a relationship, so I was like, 'Look, if you want to date other people and be free, that's fine, but we're not going to hang out and watch movies. You've got to figure out what you want, because I know I want to be in a relationship with you'", Jenna said on The Ellen DeGeneres Show.
The actress and singer said that three days after she made the admission Channing headed out for a "wild tequila night" with some of the dancers from the film, but he couldn't get her out of his mind.
"He said he had the chance 'to be free' and he couldn't stop thinking about me. So he comes down to my hotel room at two in the morning, and he's banging on the door and I go and open the door - he's going to kill me for this - and he has [on] underwear, a sombrero and Ugg boots, and he's like, 'Let's do this'", she shared with a laugh.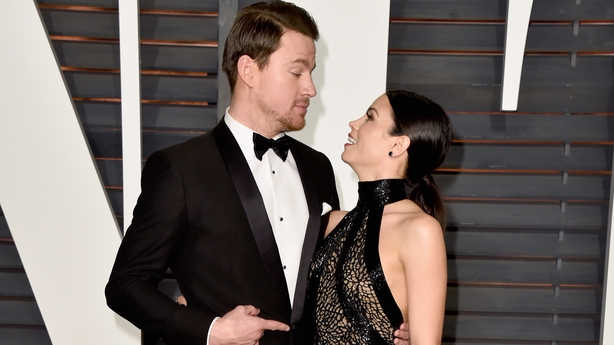 The couple got a round of applause from the cast and crew the next day when they were together on the set.
They went on to tie the knot in 2009 and are parents to three-year-old daughter Everly, who they welcomed in May 2013.
...