Former Happy Days actress Erin Moran has died at the age of 56.
Moran played Joanie Cunningham in the hit sitcom as well as its spin-off Joanie Loves Chachi.
The sheriff's department in Harrison County, Indiana, said a dispatcher "received a 911 call about an unresponsive female."
"Upon arrival of first-responders, it was determined that Erin Moran Fleischmann was deceased. An autopsy is pending."
Her former Happy Days co-stars Ron Howard and Henry Winkler have led tributes to the actress.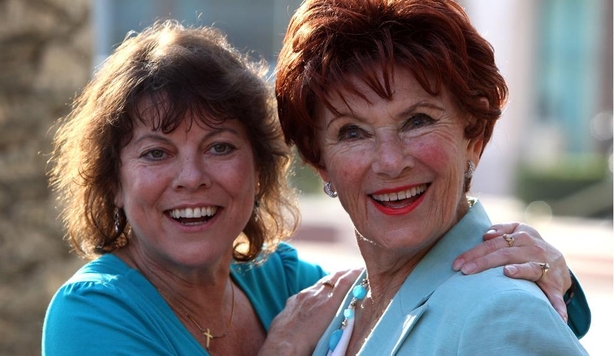 Howard, who played her older brother Richie Cunningham on the show, tweeted: "Such sad sad news.
"RIP Erin. I'll always choose to remember you on our show making scenes better, getting laughs and lighting up tv screens."
Winkler, who is best remembered as Happy Days heartthrob Arthur "The Fonz" Fonzarelli, wrote: "OH Erin ... now you will finally have the peace you wanted so badly here on earth ... Rest In It serenely now.. too soon."
Moran joined the Happy Days cast in 1974 when she was 13.
"It was so surreal with all the cast members ... They were my family, get it?"
The actress also appeared in The Love Boat, Murder, She Wrote, The Waltons and Diagnosis Murder.
OH Erin... now you will finally have the peace you wanted so badly here on earth ...Rest In It serenely now.. too soon

— Henry Winkler (@hwinkler4real) April 23, 2017
Such sad sad news. RIP Erin. I'll always choose to remember you on our show making scenes better, getting laughs and lighting up tv screens. https://t.co/8HmdL0JKlf

— Ron Howard (@RealRonHoward) April 23, 2017