Irish actress Dominique McElligott will return for the forthcoming season of House of Cards, with the star appearing in the first look images from the Netflix drama's fifth season.
McElligott will be back as Hannah Conway, the wife of a Republican rival to Kevin Stacey's Frank Underwood.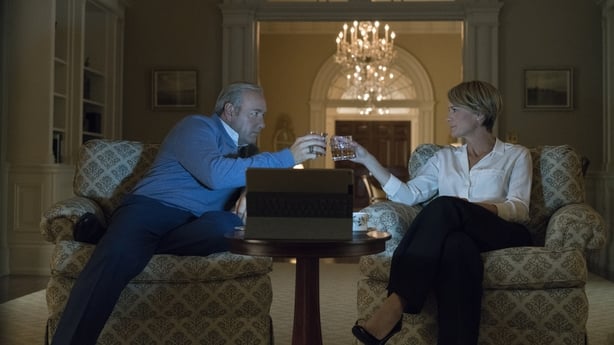 When we last saw Frank and Claire Underwood, they were plotting to declare war on major terrorist group ICO in order to distract from an article revealing the duplicit couple's darkest secrets.
In an interview with Entertainment Weekly, executive producer of the show, Melissa James Gibson, is keen not to make any comparisons with the real president of the USA, Donald Trump.
"Sure, the resonance sometimes feels eerie," she admits. "But Trump is an outsider who's trying to blow up the system, and Francis is the opposite."
As for what's ahead in season five, Gibson says: "The battlefield for season 5 is the American psyche. That may be one parallel with our real world."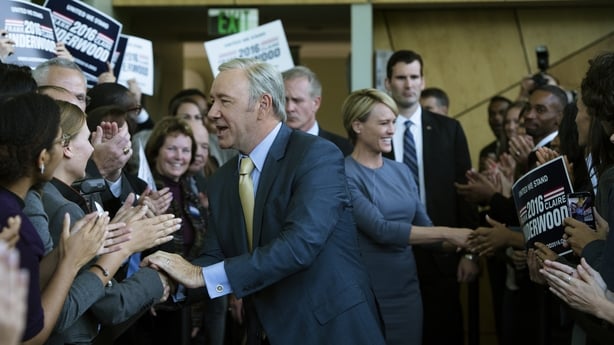 Other returning dramas include Bloodline, starring Kyle Chandler and Ben Mendelshon, which will be back for a third and final season, and Sense8, the sci-fi show created by Lana and Lilly Wachowski and J. Michael Straczynski.
Comedy will be well covered as Master of None and Unbreakable Kimmy Schmidt are both back in May, while Tracy Morgan and Sarah Silverman arrive with Staying Alive and A Speck of Dust respectively.