Dolores O'Riordan has opened up about her father's death and revealed she feels he is still watching over her.
The Cranberries frontwoman lost her dad Terence in 2011 after a long battle with cancer and the 45-year-old singer says she can still feel his presence.
"I felt when he passed away he didn't actually leave this world fully," she told Billboard's Soul Sisters podcast.
"I felt him around me a lot for a while.  I could feel him trying to protect me and communicate with me."
"And there was a lot of weird little coincidences and stuff that made me think that maybe he was somewhere in between, not necessarily crossed over properly.
"And we all wonder about death, where people go and what happens.  But certainly they cross over from this dimension to another one."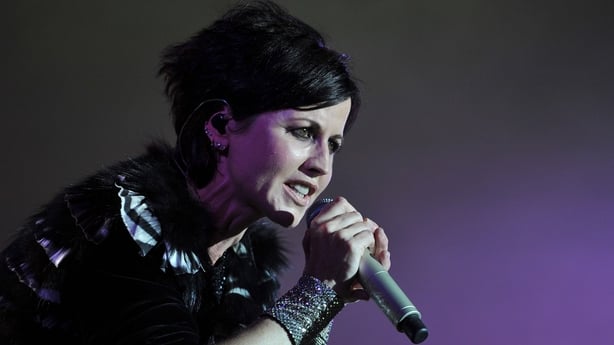 The Limerick woman who rocketed to fame in the '90s with iconic hits such as Linger and Zombie, is currently promoting her upcoming album Something Else, which features new acoustic versions of the band's classic hits, plus three brand new tracks. 
O'Riordan admits she took comfort in being by her dad's beside when he passed away and says she eventually channelled her thoughts from the spiritual experience into a new track on the album called Why.
"I remember I was really happy about being there holding his hand because I worried that he'd die and I'd be on tour. 
"When my grandfather died I was on tour and I didn't go to the funeral.  I never got to say goodbye and this is one of the problems of being in a rock band is that you're away and your loved ones die and you can't even see them."
"My father, I spent a lot of time with him at the hospital.  I was with him when he took his last breath, but I felt something coming from him into my hand and into my body," she continued.
"I felt like a bit of his spirituality coming into me and I felt like he was coming into me, you know, I felt like he was inside me for a little while. His spirit was in my spirit, we were caught up.
"And I felt that I had to let go - it took me a year-and-a-half or two years."
We need your consent to load this YouTube contentWe use YouTube to manage extra content that can set cookies on your device and collect data about your activity. Please review their details and accept them to load the content.Manage Preferences
 Something Else is out April 28. You can listen to the full interview here