Paul and Niamh's increasingly bitter civil war enters a very nasty endgame on tonight's episode of Fair City on RTÉ One, when Niamh takes a bottle of whiskey to Paul's head during the mother of all showdowns.
Spoiler alert!
In what is a real kitchen sink drama - and the first two-hander episode in the soap's 27-year history - the warring couple have a blazing row after Paul confronts Niamh about her affair with Marcus.
It's a confrontation that brings about a passionate and violent crescendo following months of lies and deceit.
Tonight, viewers will see Niamh stand her ground as she admits to Paul that, after all his months of playing away, she plans to start a new life without him.
As she prepares to leave, Paul warns her that if she walks out the front door, she can never come back. As he tries to contain his anger, matters lead to, at first, a passionate final farewell and then, a sudden escalation into violence.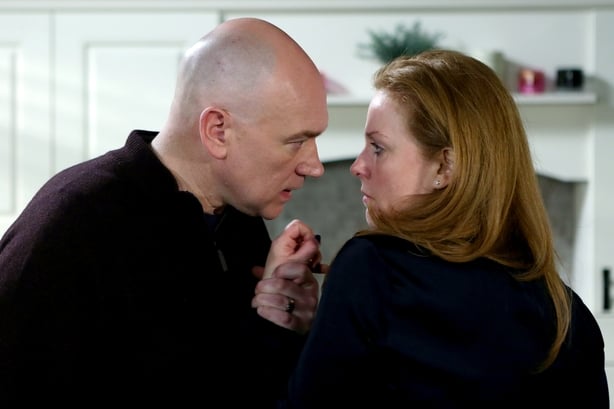 Tired of all the back and forth, Niamh pours herself a glass of whiskey and leaves the bottle on the table. The couple continue to argue and she reminds Paul of the time she called to his flat and interrupted him and Hayley in their love nest. Paul cannot process that she has known about the affair for so long.
The two are interrupted when Niamh receives a call from Ruth, telling her she is on her way home after a play date. Paul decides to change tack and devises a plan to win Niamh back.
He suggests they move to Barcelona as a family for a fresh start. Niamh is exasperated when Paul refuses to accept their marriage is over.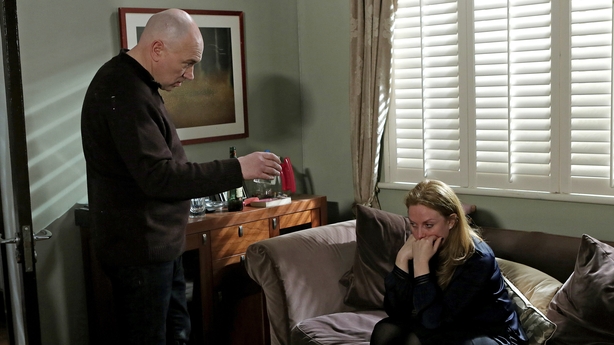 Tensions rise and Niamh goes to hit Paul, but he catches her hand just in time and pulls her close as they share a moment.
Paul begs Niamh for forgiveness and a new start and, for a moment, she is tempted and the two kiss. However, when things start to get passionate, Niamh pulls away.
You tell him Niamh! Don't miss tonight's special episode with Niamh and Paul tonight at 8.00pm #FairCity pic.twitter.com/oyM2OHESA7

— RTE One (@RTEOne) April 19, 2017
When Paul tries to force things, Niamh gets angry, moves away from Paul and trashes the kitchen in a rage. As things continue to get heated between the pair, he pushes Niamh further and further until she reaches breaking point and announces that she was the one who took Paul's money.
He cannot believe what he is hearing, sees red, and grabs Niamh by the throat. As she gasps for breath, Paul suddenly realises what he is doing and stops. Niamh, terrified that Paul will attack her again, defends herself by grabbing the bottle of whiskey and smashing it over his head, knocking him unconscious . . .
We need your consent to load this YouTube contentWe use YouTube to manage extra content that can set cookies on your device and collect data about your activity. Please review their details and accept them to load the content.Manage Preferences
Speaking about tonight's dramatic episode, actress Clelia Murphy, who plays Niamh, said: "This is the first time Fair City has filmed a two-hander episode - so, I was thrilled to be given the opportunity to be part of that.
"I think it's a really nice way to bring it all together. After weeks of lies and deceit, the storyline reaches a crescendo when Paul and Niamh have it out, face-to-face, and lay all their cards on the table. It was pretty intense filming some of the scenes.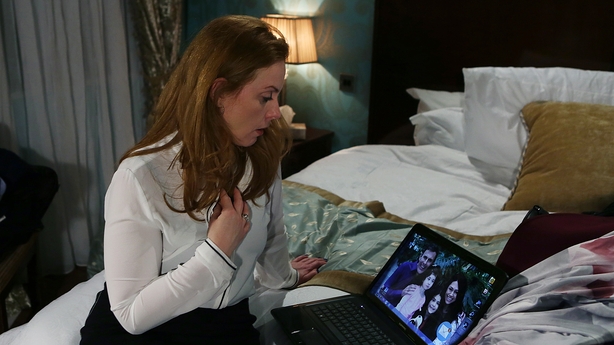 "Both Tony and I put everything into it, so, I really hope people at home enjoy watching the outcome. Will this finally be the end of the road for Paul and Niamh? Who knows?"
Tony Tormey, who plays Paul, added: "We haven't done anything like this before and it was quite an emotional week of filming, but it's always exciting to try new things.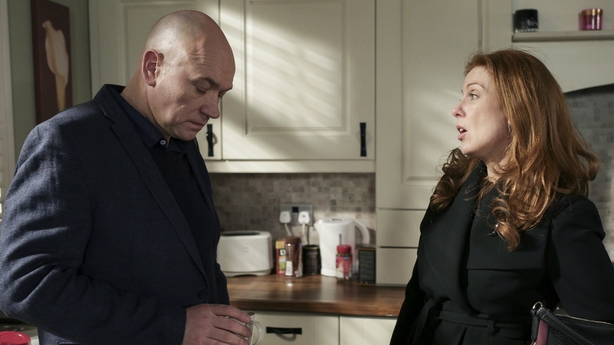 "It's been such a great storyline to play over the last few months. We wanted to give it our all.
"In Paul's mind, he and Niamh belong together. Sure, they have had their fair share of problems, but they always come back to each other. He cheated with Hayley and Niamh cheated with Marcus - you could say they're even now, they can just draw a line under it and move on.
"But as we know things are never that simple in soap..."
Fair City, RTÉ One, 8pm