Britains Got Talent judge Amanda Holden had to "have words" with the parents of a young comic contestant for calling her a dog during his audition.
Holden, who has been a judge on the popular show since its debut in 2007, may have seen it all during her decade of judging, but eight-year-old comedian Ned Woodman took to the stage with a stand-up act that none will soon forget.
While Simon Cowell and co might have expected some light-hearted cheesy puns and knock-knock gags, what they actually received was a bit of a roasting from the young lad.
Ned delivered a fine stand-up performance, gaining 3 out of 4 yeses.  Making light-hearted jibes at the judges for his routine, along the way he came out with, "Why were people so excited by that talking dog on Britain's Got Talent? Amanda Holden's been on it for years."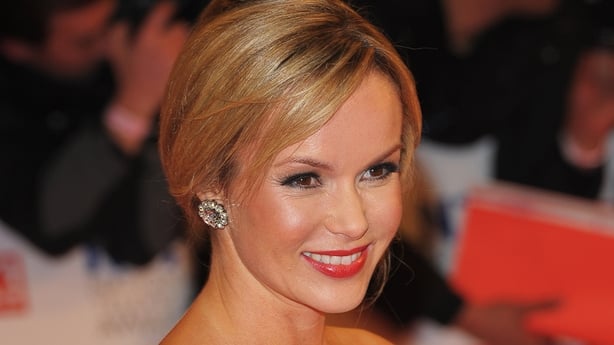 Holden said the jibe made at her expense wasn't age appropriate for the child making the joke.
Ned's father, who is a writer on BBC sitcom Not Going Out, reportedly wrote the joke.
"I have got a sense of humour, but I think he should temper his act to his age," Holden told The Sun.
"I had words with his parents on the day. I don't think any parent would let their child say that."
Singer and fellow judge Alesha Dixon said she was "surprised" at the joke, saying, "What made him so shocking was it was this young person delivering quite adult jokes."
Dixon also felt the comic wrath of young Ned, who quipped, "Alesha laughing? At least you're not dancing".
The judges weren't the only people on young Ned's radar, as he told the audience he couldn't make out who the funny one was between hosts Ant and Dec.
We need your consent to load this YouTube contentWe use YouTube to manage extra content that can set cookies on your device and collect data about your activity. Please review their details and accept them to load the content.Manage Preferences