The writer of Broadchurch has said he found completing the final episode of the hit ITV drama such an emotional experience that he cried.
The third and final season of the show, starring Olivia Colman and David Tennant, draws to a close on Easter Monday when telly-watchers hope to find out who is responsible for the rape of Trish Winterman.
The show's writer, Chris Chibnall, said the conclusion will have "some surprises", but added that he hoped it would also be "satisfying".
He told The Sun's TV Magazine: "Sitting down to write the final episode was very emotional and I admit I actually had a bit of a weep doing it."
For eight episodes police duo Ellie Miller (Colman) and Alec Hardy (Tennant) have been going through the list of suspects following the attack on Trish (former Coronation Street star Julie Hesmondhalgh).
Chibnall, whose previous credits include the Doctor Who spin-off Torchwood, said he was proud of the final Broadchurch episode.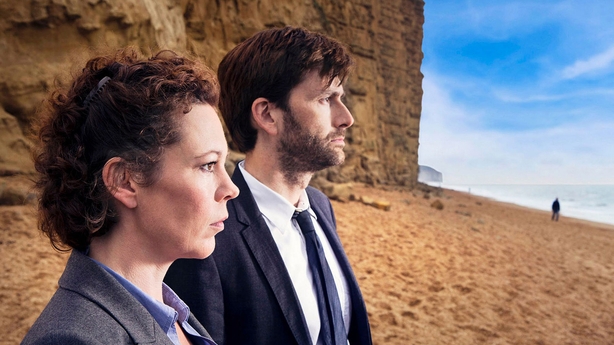 "There is pressure with every script, but I am really proud of the final episode," he told the magazine.
"Hopefully there are some surprises, but I also hope it is satisfying. I think there is a sense of completion and lots of nods to where we started in series one."
Chibnall added: "There was an early conversation with the guilty party, but David and Olivia didn't know and neither did Julie. You could count on your one hand those who knew - it was basically me, the executive producer, the producer and the director."
Next year, Chibnall will be taking over as the boss of BBC One's long-running sci-fi show, the legendary Doctor Who.
He said: "I think the secrecy of Broadchurch is pretty similar to the secrecy of Doctor Who, so Broadchurch has been a good training ground. I am holding a lot of secrets!"
The final episode of Broadchurch is on TV3 on Monday, April 17 at 9pm