Victoria Beckham has revealed the secret to her healthy marriage with former footballer David Beckham and it's deceptively simple.
The couple, who have been together for over 20 years and married since 1999, make time to sit down and talk to one another, and crucially, they put their phones down.
The popstar-turned-fashion designer features on the front cover of Elle UK's May issue where she opened up about building her fashion empire and family life.
"David and I both respect that each of us are very, very busy; we are both running big businesses, but we do put the phones down, and sometimes we just talk", she said. "When David was on Desert Island Discs on Radio 4 recently, it was great to sit as a family and listen."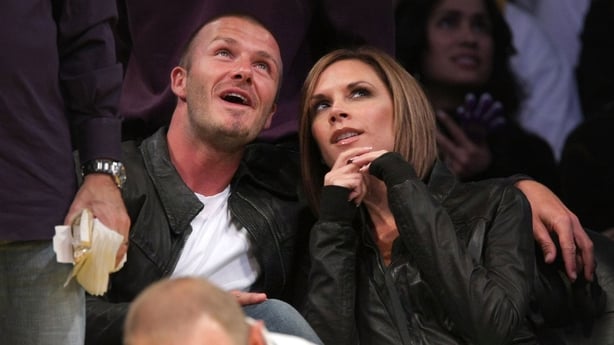 The former Spice Girl added that her husband is an equal partner when it comes to taking care of their four children, Brooklyn (18), Romeo (14), Cruz (12), and Harper (5).
"[David's] great" she told the magazine. "During fashion week, when I'm working, the children will be in New York and he's already planned to take them to museums then out for dinner on Saturday night, so he is very good at that sort of thing – as am I.
"That's how you can show your support in a marriage, by saying, 'You know what, I've got this'. That's what makes a good partnership."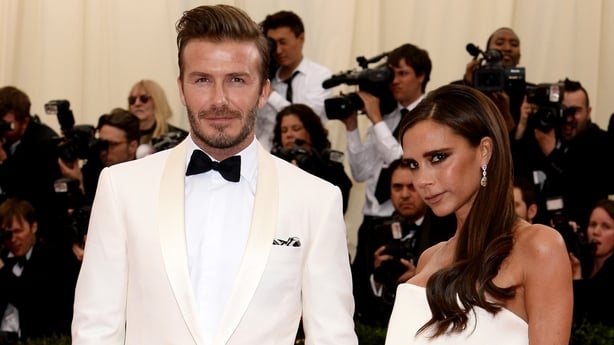 Outside of work, the fashion star said she knows how to let her hair down, which sometimes can surprise people as they expect her to be more serious.
"I don't tend to go to parties, but if I do go out for dinner, I like to have a drink and really have fun… I'm really good value at a dinner party – I want to relax and have a laugh. I like to have fun, and I think that often surprises people", she explained.
My @elleuk cover on stands next Thursday 13th April! X VB #VBxTarget https://t.co/N9zAK0wKQf #MelArter @kenpaves pic.twitter.com/iiAEAaeodj

— Victoria Beckham (@victoriabeckham) April 7, 2017
The 42-year-old also spoke about her time in the global phenomenon that was the Spice Girls, saying it was "so much fun".
"I was never the best singer or dancer. I learned an enormous amount during that time, though: the staging, the lighting, the costumes — the package excited me", she said.
"But I love fashion – this is what I'm genuinely interested in… When I look back at my past self, [the way I dressed and behaved] was probably a sign of my insecurities. I feel quite confident in myself now – getting older doesn't bother me."
Victoria Beckham Is ELLE UK's May Cover Star https://t.co/RxbBmI7rNu pic.twitter.com/WNeqNRLahN

— ELLEUK (@ELLEUK) April 7, 2017
Beckham recently poked fun at herself when she teamed-up with James Corden in a spoof trailer for the movie Mannequin.
We need your consent to load this YouTube contentWe use YouTube to manage extra content that can set cookies on your device and collect data about your activity. Please review their details and accept them to load the content.Manage Preferences
..