As Hot Press prepares to celebrate 40 years, Cian McCormack looks at how the publication has woven itself into the rich tapestry of Irish music, politics and popular culture.
Hot Press front page covers are taking centre stage at the National Library of Ireland's National Photographic Archive in Temple Bar. It marks the start of the publication's HP40 celebrations.
Editor Niall Stokes says the exhibition gives an insight in to a changing and volatile Ireland over the past four decades. While music was at its core, Stokes says social commentary and equality issues were central to what the magazine represents.
The first cover featured musician Rory Gallagher, Liam Cosgrave's government cabinet of the day, and two men kissing.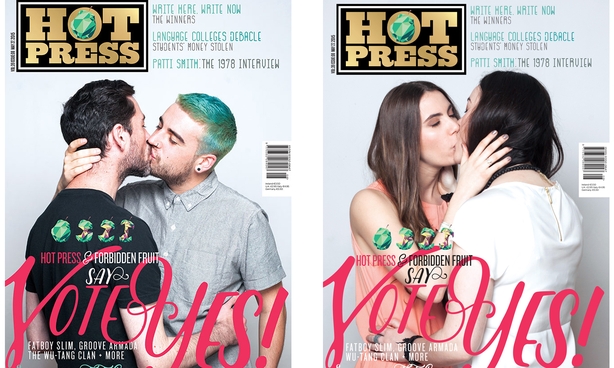 "It was a reflection of the fact that right from the outset, issues in relation to sex and sexuality and gay rights were really important to Hot Press," said Niall Stokes.
"For me that equality agenda is really the most important editorial emphasis that we've had from the beginning in Hot Press right up to the present."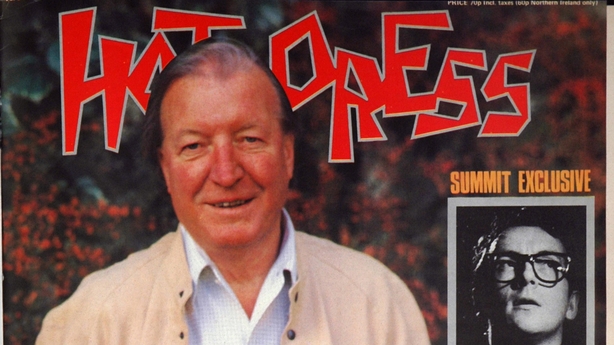 In the interview below, Stokes spoke about how Hot Press has evolved since it started in 1977 and whether he would refuse to put anything, or anyone - on its front cover.
He also talks about the fallout from an interview with Charlie Haughey who replies to a question about what angered him about Irish society:
"I could instance a load of f***ers whose throats I'd cut and push over the nearest cliff, but there's no percentage in that!"
President Michael D. Higgins, who wrote for Hot Press for 10 years, says the "importance of Hot Press was that it engaged with all the significant social changes that were taking place in decades that were the decades of greatest change."
President Higgins recalls how he used to send his hand written stories to Hot Press by train and how the magazine represents "counter culture at its best".
He said it "remains a very important voice" in contemporary Ireland.
Minister for Public Expenditure Paschal Donohoe - Hot Press reader and music fanatic - was the focus of a political interview with the magazine last year.
While the interview was rigorous and lengthy, the Minister says a Hot Press interview gives the opportunity to make "an argument or case" and to reach with people who otherwise may not engage with him.
Minister Donohoe explains is in the interview below how he first discovered REM and Elvis Costello in Hot Press at the age of 13.
The exhibition includes signed hand-restored prints of the magazine's covers ranging from Blur to Christy Moore, Colin Farrell to Radiohead, Enya to Paul Simon, and much more.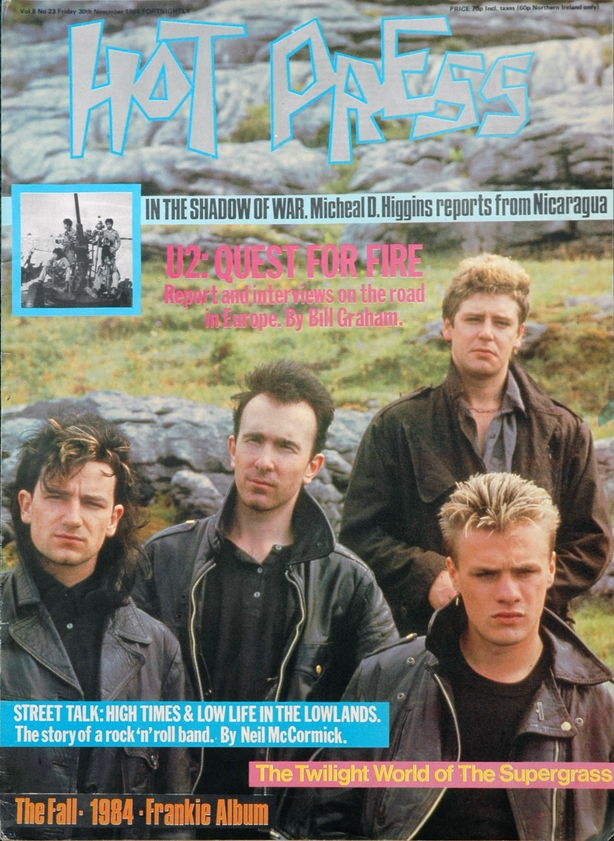 There's also a U2 Wall featuring all forty of Bono, Edge, Larry and Adam's Hot Press covers and an area devoted to late greats Rory Gallagher, Philip Lynott, Elvis Presley, David Bowie and Prince among others.
In the Morning Ireland piece below musicians Mundy and Jess from BARQ explain the lasting relevance of Hot Press.
The free exhibition is open from Monday to Saturday from 10am to 5pm, and Sunday from noon to 5pm.
Cian McCormack