Veteran actor Michael Caine thinks Hollywood is starting to grasp that age really is just a number as he is still landing lead roles in movies at 84.
The Italian Job star, who is currently starring alongside Morgan Freeman and Alan Arkin in comedy caper Going In Style, admits he thinks ageism in Hollywood is getting better.
"It is getting better because we are doing these leads in movies. I've got another movie still to come out with Katie Holmes called Coup d'Etat and I'm doing the Hatton Garden robbery in May," Caine told the Press Association.
"I'm not exactly sitting around watching Coronation Street."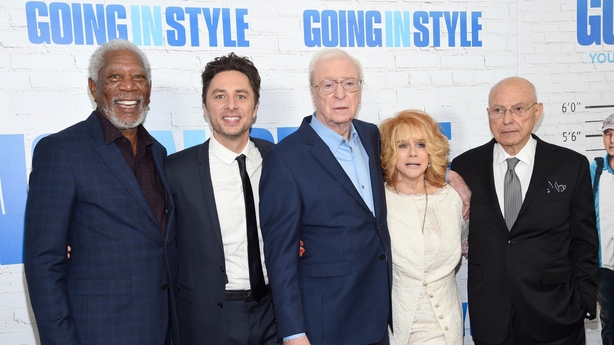 Caine landed his first acting role in 1956 as a sailor in Gordon Parry's comedy Panic in the Parlour!. Since then he has enjoyed a successful career, with a string of awards to his name.
He has been nominated for an Academy Award for acting in every decade from the 1960s to 2000s and picked up two Oscar statues for Best Supporting Actor in - The Cider House Rules (2000) and again Best Supporting Actor for Hannah and her Sisters (1987).
Despite his outstanding achievements and decades of experience Caine admits he doesn't think his acting has improved with age.
"Acting doesn't get better but gets easier, we're as good as we're going to get but it's just easier doing it, we don't care so much because they can't destroy us anymore.
"They can't say 'you've got no career' because we've had one."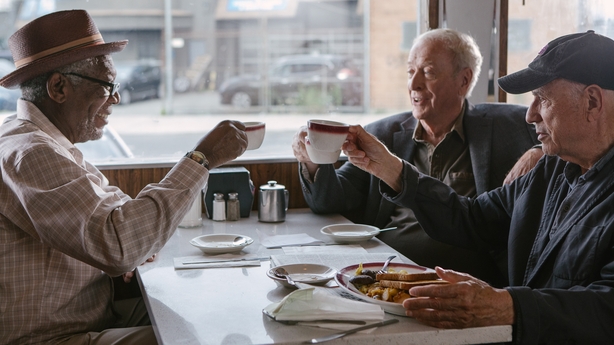 Caine's news movie Going In Style is released in cinemas on April 7.