Presenter and model Vogue Williams has said she has decided she will become a single parent if she doesn't already have children by the age of 35.
Following her memorable first encounter with George Hook on Brendan O'Connor's Cutting Edge on RTÉ One last week, Williams was a guest on Hook's High Noon on Newstalk when talk turned to relationships and children.
Fresh from last week's @CuttingEdgeRTE my new pal @VogueWilliams joins me now on @NewstalkFM pic.twitter.com/4yfJbZY37w

— George Hook (@ghook) April 5, 2017
The presenter asked Williams, who was previously married to singer Brian McFadden, if she thought she would ever tie the knot again "having had one that didn't work".
"I don't know about marriage, to be honest with you," replied Williams, who is currently dating Made in Chelsea star Spencer Matthews. "Because I think that marriage now... it's sort of lost its sparkle to me.
"I think that when I was going into it, it was something to me that's like, 'That's how you create a family, that's what you're supposed to do' and I liked the idea of marriage."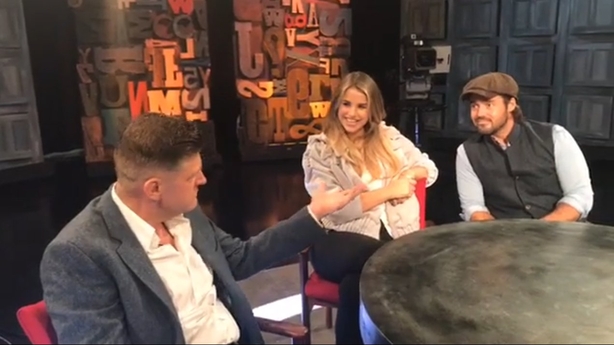 But Williams said at this stage in her life she "just would be looking for a commitment off somebody".
"I wouldn't be necessarily needing a contract between me and that person," she continued.
"I think buying a house together, having a child together would be much more important. But then, you meet somebody and they want to get married and you don't want to take that away from them. So if that happens then maybe I'd change my mind, but I'd be quite happy to never do that [again]."
We need your consent to load this YouTube contentWe use YouTube to manage extra content that can set cookies on your device and collect data about your activity. Please review their details and accept them to load the content.Manage Preferences
Hook then asked Williams if she had "this great desire to procreate".
"Oh I do," she answered. "I definitely want kids. Definitely.
"I'm not single anymore, but I was single last year and I did worry about that.
And then I just decided to myself, 'If I don't have kids by the time I'm 35 I'm going to do it on my own'. So I'm not worried anymore."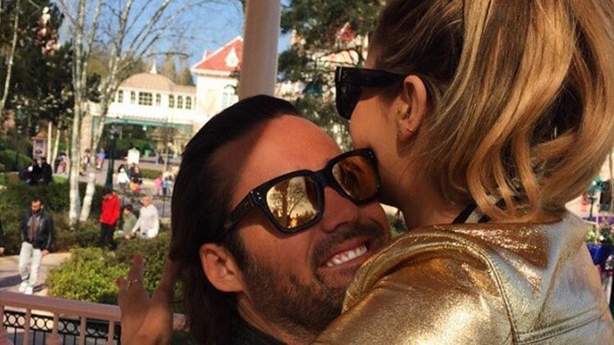 Hook and Williams' rapport was very much in evidence during the Newstalk interview, which followed Hook's cutting assertion on Brendan O'Connor's Cutting Edge that "nobody still has a clue" who she is.
"Nobody still has a clue who you are"
George burns Vogue right out of the gate.#CuttingEdge live now pic.twitter.com/VfbT2YkTdz

— Cutting Edge (@CuttingEdgeRTE) March 29, 2017
"Brendan O'Connor on Cutting Edge last week suggested that there was a smouldering tension between me and my next guest," said Hook by way of an introduction.
"At my age there isn't much smouldering tension between me and any dame, so when there is a dame with which I have smouldering tension I have to invite her on the programme. Vogue Williams, howya! Did you sense the smouldering tension?"
"Oh I definitely did!" she exclaimed. "I don't know how you didn't. You could've cut the chemistry between us with a spoon."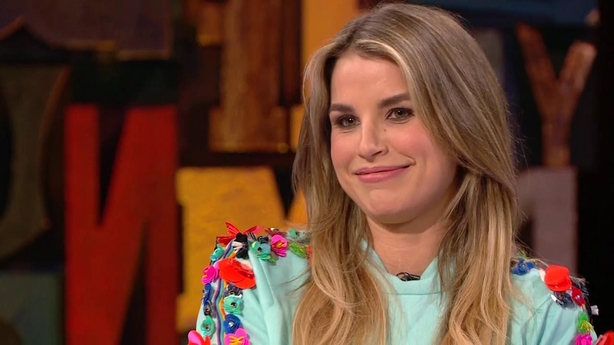 By way of an apology about his "smart alecky remark" about Williams' profile, Hook said he had since read her CV and described her as "the most famous person I've ever met".
"You're just trying to be nice now!" she laughed. "I like little digs like that on telly, though, I think they can be quite funny."
Bridges rebuilt and banter flowing, Hook finished the interview by expressing his joy at discovering that Williams can play golf.