Former Desperate Housewives star Eva Longoria has admitted that she is so obsessed with Ed Sheeran that her husband's wedding proposal was set to his music.
The US actress - currently featuring in BBC comedy drama Decline and Fall, which started last Friday - married Mexican media mogul Jose Baston last year.
Longoria (42) said Baston recorded the moment when he popped the question, then added the British singer-songwriter's Thinking Out Loud song to the tape.
She told the Radio Times: "I'm obsessed with Ed Sheeran right now. I mean, who isn't? I'm OBSESSED, like when my husband proposed to me, he filmed it and that video is set to the Ed Sheeran song Thinking Out Loud.
"You know the one: 'And darling, I will be loving you till we're 70 . . . maybe we found love right where we are . . .' Obsessed."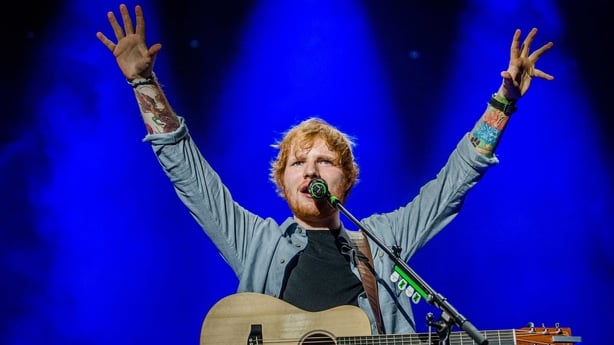 But it seems Longoria also has her eyes on a move into the reality television show format at some point in the future.
"One of those adventure shows with Bear Grylls where you're out in the wilderness and you've got to survive," she said.
"I'm not a fan of spiders and snakes, but I grew up on a ranch, so I'm not a squealy person when it comes to bugs and the outdoors.
"I wouldn't go on it but I like The Real Housewives Of Atlanta and The Real Housewives Of Beverly Hills - those make me laugh."